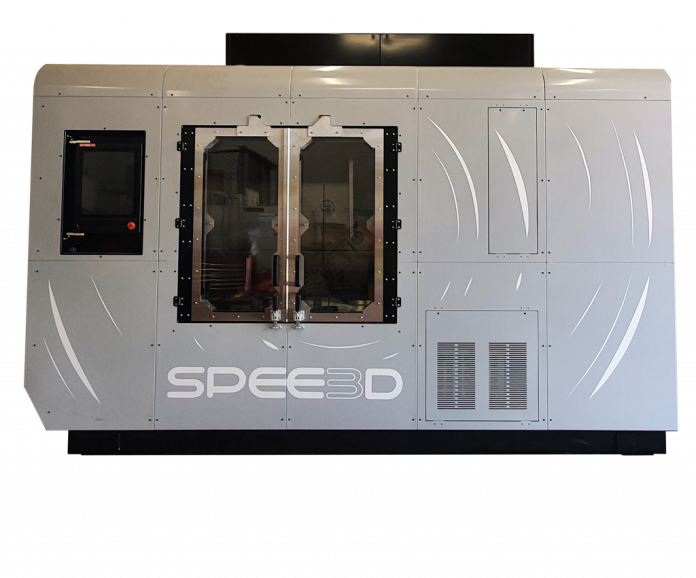 SPEE3D has been chosen by the US Navy to participate in the MaintenX exercise, which aims to produce military marine applications in both port and at sea.
The US Navy's mission is to test metal 3D printing technology in order to improve ship material conditions and battle damage repair by reducing and eliminating supply chain difficulties and addressing maintenance operations.
The MaintenX testing will take place at the Ventura County Naval Base from August 22 to September 2, 2022, as part of the US Navy's ANTX-Coastal Trident 2022 program.
Supported by NAVSEA 05T, MaintenX seeks to accelerate the identification and implementation of cutting-edge capabilities in port and marine security by the US Navy and its allies.
Technical demonstrations, field tests, and exercises are all part of the program, which will help address fleet expeditionary maintenance and battle-related support requirements.
SPEE3D CEO Byron Kennedy said MaintenX helps technologists grasp the operational challenges that warfighters encounter, as well as the evolving technologies that will satisfy those needs.
"We are thrilled to collaborate with the US Naval Warfare Centers to test and validate our unique metal 3D printing capability that is used from anywhere – not just a lab – and to quickly print large scale parts that would otherwise take weeks or even months to manufacture," he continued.
"We understand their operational challenges both on land and sea, and look forward to strengthening our existing relationships with the US Department of Defense as a trusted partner."
SPEE3D's metal cold spray 3D printing technology is 100 to 1000 times faster than traditional 3D metal printing, allowing the most cost-effective metal additive manufacturing process to generate industrial-quality metal parts in minutes, from any location.
Instead of depending on high-power lasers and expensive gasses, the technology uses kinetic energy to allow metal 3D printing at conventional production prices.
SPEE3D said it would use its WarpSPEE3D, the world's first large-format metal 3D printer to utilise patented SPEE3D technology for the MaintenX project.
WarpSPEE3D can print large or multiple pieces at once, with a diameter of up to 1000mm × 700mm / 40 x 30″ and a weight of up to 40kg / 100lb.