Asurion, a global technology insurance company, will open two new technical support centres in Victoria; the electronic product manufacturing centre in Armadale was officially opened on Tuesday, while the location of the second centre is yet to be finalised.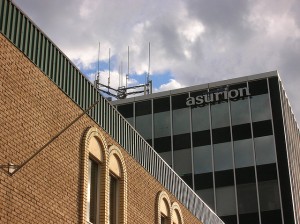 With 280 million customers worldwide, Asurion specialises in providing mobile handset insurance protection and extended service plans for retailers and service providers.
According to the media release by the Premier of Victoria, the two new support centres in Victoria will generate 300 jobs.
"The Victorian Coalition Government is pleased to support Asurion in its $3.7 million investment in these two new technical support centres. This is a growing industry and we are delighted to have been able to partner with Asurion to secure these technical support centres, with the first facility to house 150 workers and to be located in Armadale. The second centre will be just as big, if not bigger, at a location that is still being finalised," said Premier Denis Napthine.
"This substantial investment and the associated skilled jobs growth supports Victoria's significant and growing ICT sector. It is a great vote of confidence in our economy and the state's internationally renowned IT industry."
Dr Napthine attended the opening ceremony along with Minister for Technology Gordon Rich-Phillips.
"Asurion has identified the strength of the Victorian economy, the availability of skilled staff and the strong support it has received from the Victorian Government as the major reasons for choosing Victoria over New South Wales as the place to locate its Technical Support Centres," Mr Rich-Phillips said.
"The technical support centres will offer 24-hour support to Asurion customers. The Armadale site will have 90 seats accommodating about 150 employees 'hot-desking' around the clock. Investments like this are a key priority for the Coalition Government. Over the past three years, we have facilitated more than $1 billion in new technology-related investments, creating more than 4700 jobs."
According to the article on ZDNet, Asurion is the exclusive provider of technology support to Telstra customers in Australia.
Asurion Australia country manager Graham Gordon revealed that the company would hire primarily skilled workers in the areas of IT, customer service and technology support.
"It's a significant milestone for the local economy because it means we are 'exporting' value-add technology and innovation services to the fastest growing region in the world, rather than 'buying' it in as is traditionally the case," he said.