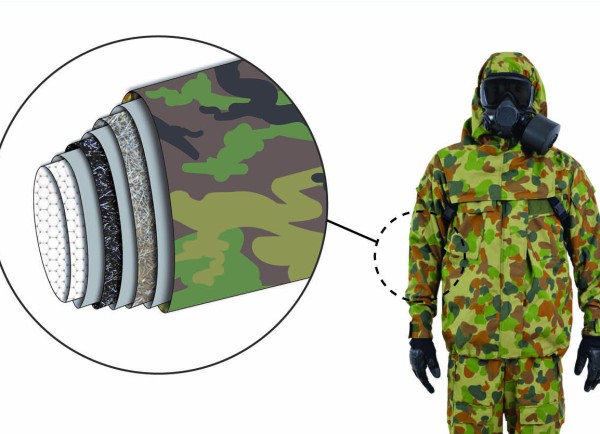 Victorian company DMTC Limited has secured contract with the Federal Government to develop cutting-edge technology that could improve the protective equipment used by the Australian Defence Force (ADF).
Awarded through the Defence Innovation Hub, the $3 million contract will see DMTC explore the application of its ground-breaking textile technology within the ADF.
Defence Industry Minister Melissa Price said the company would use the technology to develop a light-weight prototype chemical, biological, radiological and nuclear protective suit.
"This suit has the potential to reduce heat exhaustion and fatigue during very arduous activities," Minister Price said.
"Innovations that will protect our ADF against chemical, biological, radiological and nuclear agents, demonstrate the ingenuity of Australian industry and the positive impact of partnering with Defence to build sovereign industry capability."
DMTC said the project would validate and improve the Australian supply chain in advanced textiles by bringing together nanofibre producers, fabric manufacturers and garment manufacturers to provide Defence with aerosol protection in an air breathable CBRN protective suit, a capability that does not exist today.
"This innovation will achieve the twin aims of providing Defence with a capability that does not exist today and contributing to the outcomes sought under the Sovereign Industrial Capability Priority area of Combat Clothing, Survivability and Signature Reduction Technologies," the company said in a statement.
The Defence Innovation Hub support innovative projects generated by Australian industry, and research organisations, with a view to strengthening Australia's sovereign defence industrial base over time.
Industry and research organisations can submit innovation proposals through the Defence Innovation Portal at: www.innovationhub.defence.gov.au.
Image credit: https://dmtc.com.au/news/contract-extends-australian-made-innovation/#more-6454