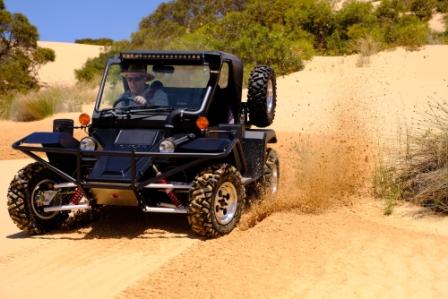 Australian automotive start up Tomcar has received a funding boost under CSIRO's newly established Kick-Start initiative to fulfil its ambition to become Australia's first electric vehicle manufacturer.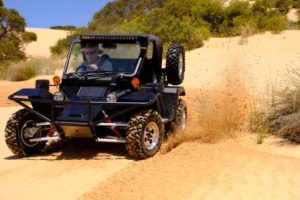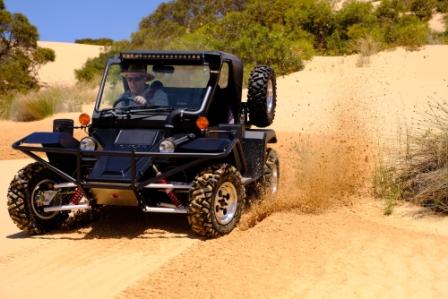 The Kick-Start initiative offers dollar-matched funding of up to $50,000 to enable research projects for start-ups and small firms that are aiming to expand their businesses and become Australian success stories.
The funding will allow Tomcar Australia to carry out feasibility research into electrification of their modified off-grid, off-road vehicles with CSIRO's Manufacturing team.
Tomcar's Co-founder and CEO David Brim said the work will provide an integrated systems solution tailored to the company's vehicles, paving the way for the development of prototypes and full production of Australia's first electric vehicle, forecasted for a 2018 launch.
"We pride ourselves on being a disruptive vehicle manufacturer, and being able to partner with Australia's research institutes to access engineering capabilities and expertise that we wouldn't normally have access to is what's helping us achieve that," Mr Brim said.
"CSIRO's Kick-Start program has taken away the financial burdens that would have prohibited us from taking this next step."
Keith McLean, Director, Manufacturing at CSIRO said Australian start-ups and SME's were pivotal to accelerating Australia's innovation output.
"CSIRO is committed to supporting them by providing access to our research expertise, capabilities and facilities," Dr McLean said.
"CSIRO Kick-Start is just the beginning of what we hope to be long-standing collaborations and strategic partnerships."