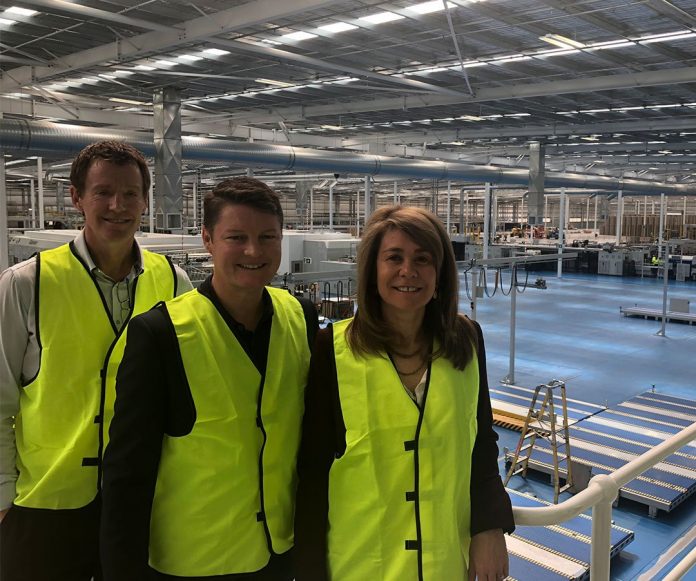 Visy has announced the opening of its new, state-of-the-art corrugated cardboard plant in Truganina.
Delivered with funding support from the Victorian State Government, the $99 million plant will manufacture corrugated cardboard from recycled paper and cardboard, supporting the primary producers, manufacturers and retailers in the local food and beverage market.
Minister for Industry and Employment Ben Carroll, who toured the facility last week, said the investment was another example of Visy's commitment to spend $2 billion over the next ten years to create 5,000 Australian manufacturing jobs.
"We're backing Visy's massive expansion because it'll boost our economy, create 85 new jobs and give work to former auto-workers," the Minister added.
Visy is a leading, privately owned packaging and resource recovery company, with more than 120 sites across Australia, New Zealand, Thailand and Vietnam and trading offices across Asia, Europe and the USA.