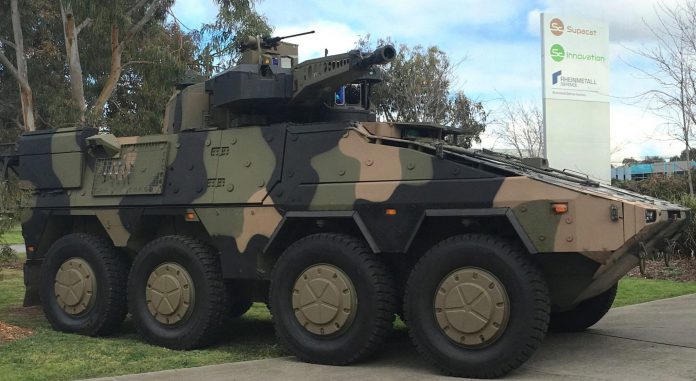 Melbourne-based specialist vehicles company, Supacat Asia Pacific, has become the first Australian firm to be awarded a supply contract by Rheinmetall Australia for the production of its 211 Boxer 8×8 Combat Reconnaissance Vehicles for the Australian Army.
Under the agreement, Supacat will design and manufacture sub-systems for the Australian fleet of Boxer armoured vehicles, doubling its engineering workforce in the process.
Defence Industry Minister Steven Ciobo said the project will generate some 1,450 highly-skilled jobs across Australia.
"I am very proud of the level of engagement with Australian industry on big projects like LAND 400," the Minister said.
"The Liberal National Government's record investment in defence capability is creating jobs, and building knowledge and technologies."
"This is the first contract of approximately 40 local suppliers involved in key acquisition and sustainment activities in the Boxer Combat Reconnaissance Vehicle project."
Defence Minister Christopher Pyne added:
"This is a fantastic story for Australian industry, to be part of producing a world-beating capability for the Australian Army."
"The Boxer will help our troops fight and win on the modern battlefield, with an unprecedented level of protection, firepower and mobility," Minister Pyne concluded.