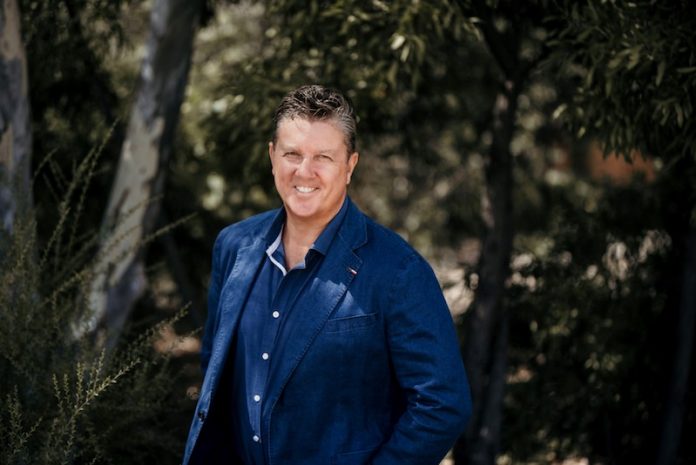 Article by Rob Stummer, Asia Pacific CEO at SYSPRO
The Albanese Government will invest $1 billion in advanced manufacturing, as part of its commitment to create secure well-paid jobs and build a future made in Australia. The aim is to rebuild our industrial base creating new capabilities and opportunities to innovate across multiple sectors, including transport, defence, resources, agricultural and food processing, medical science, renewables and low emission technologies.
These investments in the manufacturing sector are all about Australia standing on its own two feet again and becoming self-sufficient with a sovereign capability. The pandemic highlighted the problems with Australia's reliance on other countries to fill the shortfall in our supply chain. The Australia Institute's Centre for Future Work revealed in a 2020 report that Australia ranks last among all OECD developed countries for manufacturing self-sufficiency.
The drive to reshore manufacturing in Australia
The drive to reshore manufacturing in Australia has been prompted by the need to future-proof critical supply chains in the face of market change and disruption, to minimise risk and protect jobs in key industries, combined with Federal Government support through its Modern Manufacturing Strategy. 
The Albanese Government has promised several initiatives to deliver on its aim to "make Australia a country that makes things again", including investments in cheap and renewable energy.
Australia is not short on opportunities, nor the desire to adopt a world-leading advanced manufacturing strategy. The collaboration between the Government, commercial and academic sectors could play a major role in the drive to reshore manufacturing in Australia.
Buy Australia Plan
As part of the Government's 'Buy Australia Plan', the Prime Minister has promised to redirect government contracts away from international competitors to Australian businesses and maximise the use of Australian-made products, goods and materials in future projects. Labor is insisting that more trains, trams and ferries are to be manufactured locally and to further invest in the local defence manufacturing sector. 
There is also a strong consumer preference towards Australia made goods, particularly since the beginning of the pandemic. The latest data from Roy Morgan found nearly all of Australians (96 per cent) prefer to buy locally made products, a figure unchanged since last year. Next in line in terms of preference was New Zealand (60 per cent), the UK (57 per cent), and US (54 per cent).
The pandemic has really opened many people's eyes to the importance of locally made products and how we can all play our part, including businesses, by prioritising Australian products to help strengthen the economy and boost our job market.
Job creation 
To ensure that the specialist skills needed to implement advanced manufacturing are available, the Government will train thousands of additional workers to ensure that one in ten workers on major government projects is an apprentice, trainee or cadet. 
Up to $15 billion of capital will be invested in job-creating projects through loans, equity and guarantees in key manufacturing sectors. 
We need to develop local expertise that are keen to not only rebuild our manufacturing capability, but to use our smarts and technology to put our advanced manufacturing potential at the front of the global market.
Digitalisation strategy
As Australian manufacturers look to reshore, it is essential they approach it with a digital strategy in place if they are going to achieve competitiveness in the global market. Implementing a digital strategy requires support across the business, right from top management to the shopfloor, to ensure collaboration and success from transformation initiatives.
Manufacturing C-Suites have built digital strategies and digital roadmaps aimed at ensuring business resiliency and ongoing innovation. The 2021 SYSPRO CFO Study revealed that in response to ongoing disruptions, half of Manufacturing CFOs have built strategies focusing on the investment in machinery, robotics, and technology automation, and have aimed to improve internal efficiencies.  
While these longer-term strategies and plans are being put into place, the reality is that manufacturers need practical solutions to address the challenges of the short term while preparing for the short to medium term, like planning for reshoring and preparing resiliency initiatives.  
While most technological investments have looked at improving internal efficiencies, our research has revealed that only 27 per cent of businesses plan to increase external collaboration over the next 12 months. While improving internal efficiencies is vital for any business, it should not occur at the expense of visibility across the supply chain. This lack of investment in external collaboration tools could have dire consequences for the business in the long term. The supply chain and collaboration challenges could have a knock-on effect, and no matter how much you invest in internal efficiencies, if core external challenges across the supply chain are not addressed simultaneously these challenges will remain.
A fundamental review of the digital strategy is required if this critical balance across the business and supply chain is to be developed. It will be key to establish a robust digital strategy, and ensure that the digital roadmap is carefully executed, taking internal efficiencies and external collaboration into consideration. 
ERP will play a central role in this, as business models evolve to improve customer service while reducing costs. To really excel at customer satisfaction and achieve business success, organisations wanting to reshore will need access to accurate, real-time and actionable data. A fully integrated ERP solution with embedded analytics is required by Australian based manufacturers to tackle the immense challenges they face by optimising their business operations, satisfying customer demands, while increasing manufacturing output. Without it, companies may remain in reactive mode. With it however, there is competitive advantage with more control over their business operations as they look to reshore.