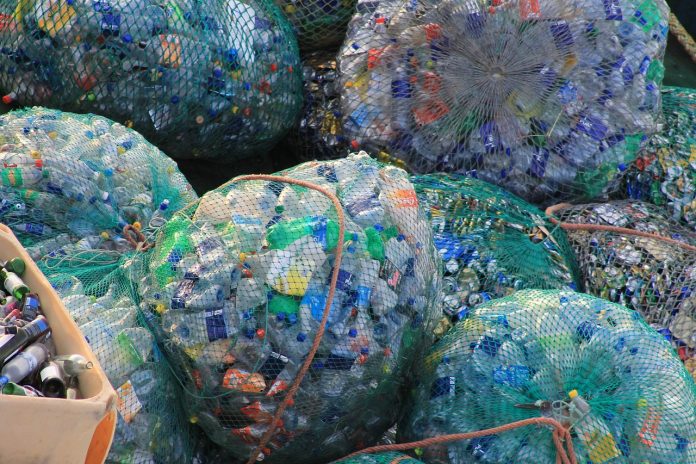 Australia's biggest PET plastic recycling plant will soon be built in Albury/Wodonga following a $45 million investment from joint venture partners Cleanaway, Pact Group and Asahi Beverages. 
According to Cleanaway, the facility is anticipated to recycle approximately 1 billion PET plastic bottles each year, reducing Australia's reliance on virgin plastic, the amount of plastic waste sent overseas and the amount of recycled plastic Australia imports.
The recycled plastic will then be used as raw material to manufacture new bottles and food and beverage packaging in Australia. This is expected to result in a two-thirds increase in the amount of locally sourced and recycled PET produced in Australia, from around 30,000 tonnes to over 50,000 tonnes each year.
Cleanaway's CEO and Managing Director Vik Bansal said, "This partnership will create valuable raw materials from the recyclables we collect and sort to help make a sustainable future possible. This partnership has been made possible by the NSW Government and I'd like to thank Minister Matt Kean for his continued support. This is a natural extension of our value chain and will expand our footprint of prized infrastructure assets."
The PET plastic pelletising facility will be located at the Nexus Precinct, 10km north of Albury/Wodonga's CBD. Construction will start towards the end of the year, and solar PV panels will be installed at the plant to lessen its carbon footprint. The project is also expected to create over 300 direct and indirect jobs.
CEO of the Australian Packaging Covenant Organisation Brooke Donnelly welcomed the initiative and congratulated the JV partners on the 'important milestone'.
"This new partnership is a real testament to the powerful impact of collaboration."
"By bringing together key roles within the plastic packaging supply chain, the partnership will ensure more PET plastic is collected, recycled and used again in future packaging – all the while reducing the demand for virgin materials and boosting a local economy with more jobs and greater opportunities. This industry-led, decisive leadership is fundamental to ensuring the successful delivery of Australia's 2025 National Packaging Targets," Ms Donnelly said.