Round 1 of the Victorian Government's Driving Business Innovation program has been completed with the allocation of 11 grants to 10 innovative businesses in Victoria.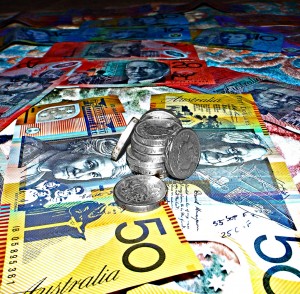 The successful 10 applicants were selected from a pool of 65 and have received $75,000 each, except for Grey Innovation, which was awarded two grants.
The $16 million Driving Business Innovation program was developed to help small to medium enterprises (SMEs) rise to new challenges and collaborate with a government agency to co-develop a new product or service "in response to a particular technology challenge".
"The Driving Business Innovation program is designed to encourage innovative and emerging SMEs to undertake specific research and development projects for Victorian Government agencies and to explore new commercial opportunities. These 10 successful businesses were selected from a pool of 65 innovative Victorian companies which proposed solutions to challenges in areas including water, waste management, health and agriculture," Victorian Minister for Innovation, Louise Asher said.
"The applications were formally assessed against program selection criteria by the Victorian Government agencies responsible for each technology challenge. The successful proposals include a synthetic skin 'scaffold' for treating burns, the use of algae in the treatment of waste water, and a non-invasive lung imaging technology for very sick children."
According to the media release by the Premier of Victoria, the companies that have been awarded government grants are:
"Algae Enterprises will work with Melbourne Water to explore an innovative algae cultivation system to provide a treatment for liquid waste that will reduce costs and recover useful nutrients from the waste stream;
Altrutec will work with North East Catchment Management Authority to investigate a virtual fence that will reduce the costs of replacing fences lost in floods and fires, as well as reducing injuries to stock and wildlife from traditional fences;
Blue Curve will work with Melbourne Health to investigate a mobile solution that will allow real time sharing of blood glucose results to better manage inpatients with diabetes;
Draco Scientific will work with Melbourne Water to explore the use of low-powered, lightweight laser technology to allow measurement of gases released from sewage treatment ponds that are difficult to access;
Global Data Harvest will work with South East Water to investigate the use of a mechanically-tethered floating paddle to build a profile of waste water, particularly related to trade waste, such as paints and oils;
Grey Innovation received two grants. They will work with Alfred Health to investigate a light-weight device to provide an early warning of cardiac arrest. They will also work with the Royal Children's Hospital to provide non-invasive real-time lung imaging for sick children;
Hydrix will work with Monash Health to investigate the development of a cost effective device designed to provide artificial heart function for at-risk cardiac patients;
NIESM will work with Melbourne Health to investigate a real-time wearable device to detect epileptic seizures in outpatients who are at risk;
PolyNovo will work with Alfred Health to investigate a synthetic biodegradable replacement for skin that will provide a 'scaffold' on which new tissue can grow, allowing more effective and less expensive treatment of burns;
Successful Endeavours will work with Melbourne Water to investigate the development of a chemically resistant suite of sensors that can transmit humidity, air flow and pressure data from inside the sewer, reducing cost of manual monitoring of the sewer."