Australia's total vehicle sales went down by 2.1 percent in September compared to the same month last year, according to the latest VFACTS data from the Federal Chamber of Automotive Industries.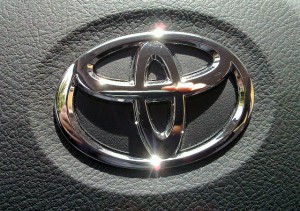 Data shows that private sales last month were 6 percent higher than September 2012, but government and business purchases dipped by 15.5 and 10 per cent, respectively.
In terms of sales by states, Tasmania, South Australia and Victoria all went up by 11.1, 0.4 and 0.7 percent respectively, while sales in the Australian Capital Territory, New South Wales, Northern Territory, Queensland and Western Australia all declined by an average of more than 6 per cent.
A total of 92,662 vehicles were sold last month, with Toyota being the top selling brand in the market with 17,492 vehicles sold. Holden placed second in sales with 9,614 units sold, followed by Hyundai (8,803), Mazda (7,615), and Ford (7,505).
The Toyota Corolla and the Toyota Hilux were the top selling cars for the month with 3,443 and  3,341 units sold respectively. The Mazda3 came in at third with 3,052 units sold, followed by the Holden Commodore and the Hyundai i30.
The VFACTS data for September also showed the continued popularity of SUVs with sales rising 3.8 per cent compared to September 2012. With the continued increase, year to date (YTD) SUV sales are ahead a total of 8.9 per cent compared to the same YTD period last year. Significant growth is reflected in the sale of small SUVs (19.6 per cent YTD growth), according to the report.
FCAI Chief Tony Weber remains confident that car sales would pick up in the last few months of the year, with the elections over and reinstatement of the statutory formula method for salary-sacrificed and employer-provided cars.
"The announcement by the Coalition to return to pre-July FBT arrangements has been welcomed by the industry. We anticipate the market effect of this announcement will see positive growth throughout the rest of the year," Mr. Weber said.
"Consumers can be confident that the recent FBT issue is now behind us."
Ford spokeswoman Sinead Phipps also attributed their significant turnaround in sales to the Coalition's reversal of changes to the fringe benefits tax, according to a report from the Sydney Morning Herald.
"Both the Falcon and the Territory have come back significantly since last month… sales of local production is up 37 per cent in comparison to August," she told Fairfax Media.
"We believe a lot of that turnaround is due to the FBT changes being reversed. I can also confirm that there will be no more down days between now and the end of the year because of the rebound local production sales."