All members of the Australian Manufacturing Workers' Union (AMWU) are being invited to join the community of Orange, NSW in the fight to keep Electrolux producing in Australia.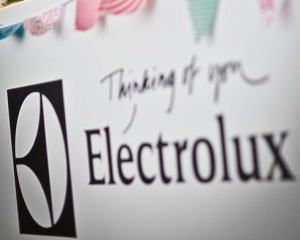 Electrolux is the largest employer in the area, with 500 jobs in its plant and hundreds more in the rest of the region. The company's board in Sweden is due to make a decision by mid-December on whether it will put its investment in the Orange plant, which makes a third of the freezers and fridges sold in Australia, or into its plant in Rayong, Thailand.
An investment into Orange would expand production of the Electrolux, Westinghouse and Kelvinator brands by a further 30 per cent and subsequently boost exports to South East Asia, while choosing Thailand would likely lead to the winding down and closure of Orange from 2015, according to a news release from AMWU. Losing Electrolux would mean a potential annual loss of about $100 million a year in jobs and investment.
AMWU State Secretary Tim Ayres said the Electrolux board in Sweden needs to recognise the strong case of AMWU members.
"It's crunch time for Electrolux," he said. "Now is the time to stand up for the local workforce and retaining the skills and expertise Australia needs."
The Electrolux factory in Orange manufactures about 400,000 fridges and freezers of varying size each year for Australia, New Zealand and Asia. The facility also has a world-class R&D centre with a team of 44 experts.
According to Mr. Ayres the Federal and NSW Coalition Governments could likely secure the future of the Electrolux in Australia if they put in $41 million as a contribution toward the factory's upgrade.
Aside from the financial assistance the plant's management is also waiting to find out if the state government has decided on a $3 million payroll tax relief the company is seeking.
"This is one of the clearest choices imaginable between the high road of an innovative, highly-skilled, properly-paid workforce and the low cost road of cheap labour," he said.
"It's an investment in Australia selling the world's most energy-efficient refrigerators into Asia, and that fits perfectly with the Federal Government's emphasis on encouraging export industries."
Members are urged to send a message of support for Electrolux in Orange directly to the Chairman of the company's board in Sweden, Marcus Wallenberg, via www.buildthemhere.com.au.