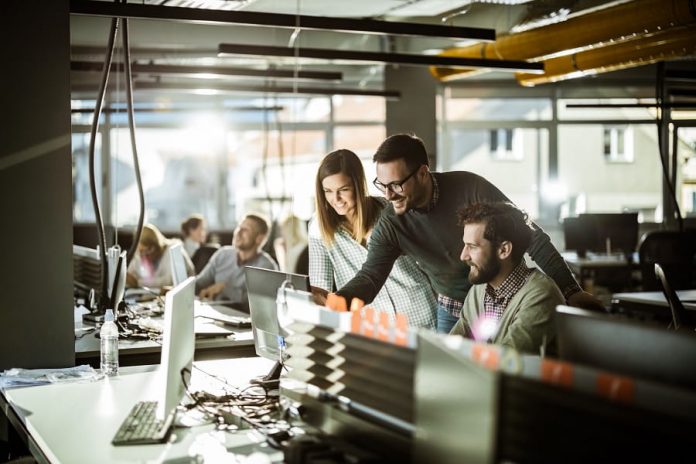 Eleven businesses coming from various industries including the health, energy and commerce sectors will share in $4.6 million of the Accelerating Commercialisation funding as part of the Entrepreneurs' Programme.
The Accelerating Commercialisation funding provides small and medium businesses, entrepreneurs and researchers with access to expert advice and funding to help get a novel product, process or service to market both locally and overseas.
The following businesses are the grant's recipients, according to the statement:
GenomiQa (QLD) will use its $479,405 of funding to commercialise its diagnostic platform to support oncologists to manage patient care. The genome sequencing company provides technology and data that enables more targeted cancer management, which can improve patient outcomes.
MGA Thermal has developed the Miscibility Gap Alloys (MGA) technology that stores renewable energy from the sun and wind as heat, in a safe and easy way. The business will use its $495,600 of funding to ensure the technology is feasible on a commercial scale.
Zelo Trading has developed ZeloPay and will use its $282,159 funding to commercialise its platform that automates, brokers, and incentivises early payments for B2B transactions. This automation can in turn help businesses pay their rent and survive in the current environment.
Capsular Technologies, with a grant of $165,000, will commercialise its biopolymer-based vaccines for the agricultural sector and help improve livestock health and productivity. Their unique vaccine encapsulation solution turns multiple-shot injections into a single-shot immunology regime, which offers a cost-effective vaccine delivery method for the animal sector.
C & J Lab Pty Ltd will use its $250,000 to commercialise its Green Feed Additive (GFA) that replaces the use of antibiotics in the livestock and aquaculture feed industries.
Flip Screen Australia Pty Ltd with a grant of $824,791 to validate its manufacturing processes for their innovative on-site crushing system for the mining and recycling industries, that achieves high-volume crushing rates with larger ranges of crush sizes for sales in Australian and international markets.
Kynd Pty Ltd is a healthcare app which matches people with disability with the right support workers. The grant of $492,225 will be used to commercialise their data platform and achieve a geographic rollout to deliver national benefits including increased access to disability services, decreased costs through technology efficiency and highly personalised matching of people.
Solar And Storage Modelling Pty Ltd will use the grant of $580,735 to deploy at scale a global nowcasting offering for the wind and temperature forecasting industry with potential benefits to the energy, transportation and insurance sectors.
University of Melbourne with a grant of $200,000 for hardware and software development, user trials, IP protection, establishment of a commercial team and initial business development in Australian and international markets of their imaging tool that can detect tiny organisms such as viruses.
VAPAR Innovation Pty Ltd with a grant of $490,000 to commercialise its VAPAR web innovation that uses artificial intelligence to automate fault detection directly from the inspection footage of underground water pipes. Their technology helps utilities prevent bursts, leaks and blockages through early detection that allows for quicker repairs and maintenance of drainages and sewer pipes.
Workforce Health Assessors provides in-depth pre-employment and ongoing medical tests in Australia and New Zealand. Their grant of $358,292 will go towards the commercialisation of Quescreen, its assessment solution for the employment market.
View the full release here.
Image credit: www.business.gov.au