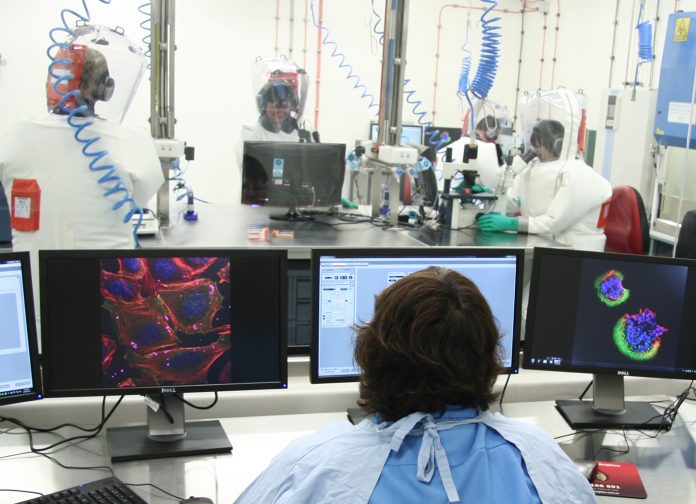 CSIRO will kick-start a $220 million upgrade of its high containment biosecurity research facility in Geelong in an effort to boost its capabilities to combat the increasing threat of diseases spreading from animals to humans, including COVID-19.
Formerly known as the Australian Animal Health Laboratory (AAHL), the research facility has been renamed the Australian Centre for Disease Preparedness (ACDP) to better reflect its national role in identifying, preventing and controlling highly infectious diseases, including diseases that pass from animals to humans – such as COVID-19 and Severe Acute Respiratory Syndrome (SARS).
The centre, which is currently testing vaccines to combat the disease, has also been supported by a further $10 million in funding from the Government, on top of the $220 million upgrade.
Health Minister Greg Hunt said the $220 million upgrade will strengthen the ACDP's emergency response capacity to prepare for and deal with epidemics occurring in Australia.
"The centre helps undertake scientific research into the most dangerous infectious agents in the world and its work to understand COVID-19 was the first undertaken outside of China," Mr Hunt continued.
"The world-leading team of scientists in Geelong has already commenced pre-clinical trials for vaccine candidates and I am confident they are moving ever closer to bringing forward a vaccine for COVID-19.
Dr Larry Marshall, Chief Executive of CSIRO added: "AAHL was originally created to protect Australia from animal diseases like foot and mouth, swine fever, and invasive species."
"But the emergence of Hendra virus in Australia demonstrated that diseases do not differentiate between animals and humans, so neither will we, as we step up our preparedness and response to both in a more holistic way.
"The centre will continue to build on the expertise delivered through AAHL's extensive biosecure laboratories combined with CSIRO's expertise across science disciplines to predict, prevent and manage disease, and turn the breakthroughs of Australia's medical research community into real world solutions for our greatest challenges, like pandemics."
The ACDP, which was opened in 1985, is one of a handful of laboratories around the world with established high security laboratories able to deal with zoonotic diseases, and the only facility in Australia and the southern hemisphere capable of and licensed to carry out diagnosis and research on a range of exotic pathogens.
Image credit: https://www.csiro.au/