Nominations are now open for the 2014 Victorian Manufacturing Hall of Fame Awards.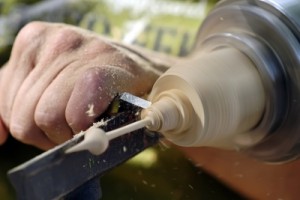 Victorian Manufacturing Minister David Hodgett called on the State's manufacturers, both companies and individuals, to submit their nominations for the awards which has been honouring the most competitive and export-focused businesses for 13 years.
"I urge manufacturers of all sizes to nominate for these awards, demonstrating the inventive capacity of one of Victoria's biggest industries," Mr Hodgett said in a media release.
"The Manufacturing Hall of Fame recognises the innovation, productivity and contribution made by manufacturers to the Victorian economy."
"In recent years the Australian manufacturing sector has been dealing with increased international competition and a strong Australian dollar.
"It is extremely important that we promote the excellence and ingenuity of Victorian manufacturers and their long history in this state."
Since the Hall of Fame began in 2001 it has celebrated 131 companies, inducted 26 recipients to the Honour Roll, and recognised 10 Young Manufacturers of the Year.
The theme of this year's awards is 'Transformative Manufacturing', which is all about increasing productivity and site capacity while significantly reducing process time and energy use. Examples of transformative manufacturing are additive manufacturing, better known as 3D printing, laser and ultraviolet applications, electron beam processing, and new methods of producing and using biopolymers.
According to Mr Hodgett, the judges will be taking into account the creative and energetic solutions to solving manufacturing challenges, particularly the innovative approaches to boosting productivity and accessing new markets.
Nominations are open till 14 February, 2014, Friday and winners will be honoured at a gala event on 16 June 2014.
Nomination forms can be downloaded from the Business Victoria website at www.business.vic.gov.au/industries/manufacturing/awards