Australia's Vortex Pipes Ltd has announced the signing of a two-year Technology Non-Disclosure Agreement (NDA) with the Kelley Group, a US-based engineering group.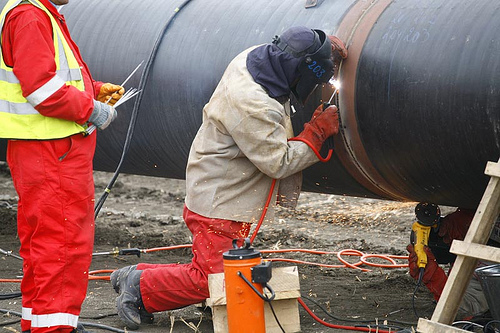 Under the terms of the agreement, The Kelley Group has agreed not to work with other competing pipeline technology companies for the duration of the contract.
This milestone deal will enable Vortex Pipes to kick-start the commercialisation process of its ShieldLiner technology, capable of rehabilitating pipes without having to excavate them, which saves money on manpower and equipment.
The company's focus is firmly placed on the oil & gas and water industries in the US, where a massive operation for repairing the country's worn out pipelines is about to begin.
"The signing of an NDA with such a reputable party is a milestone event for our company. It further validates the high quality of our unique, cutting-edge trenchless pipeline rehabilitation technology and the significant commercial potential it holds in the water, oil and gas industries in the US, and around the world," said Brett Matich, Director of Vortex Pipes.
"Our strategy for commercial roll-out is to penetrate key target markets via strategic distribution partners who are well-established in the region. In terms of roll-out of the ShieldLiner technology into the US market, this Agreement with The Kelley Group is a significant step forward."
The Kelley Group has conducted an initial review of Vortex's ShieldLiner technology and responded with a positive feedback, indicating their belief in the material opportunities for the deployment of the ShieldLiner into the US market.
The Kelley Group is a US-based engineering group focused on investing in businesses with cutting-edge technology and systems.  Led by senior business professionals such as Kenneth Kelley, Randy Mueller and Edward Martin, The Kelley Group possesses extensive experience and expertise in finance and corporate transactions for Fortune 500 to Fortune 5000 companies.