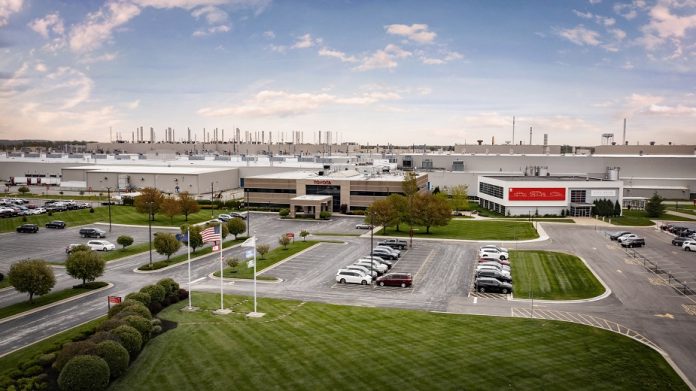 Toyota will invest more than A$1 billion at its auto-manufacturing plant in Princeton, Indiana, US, with a view to introduce two all-new, three-row SUVs that will join the company's electrified product portfolio.
Ted Ogawa, President and CEO of Toyota Motor North America, said the investment will be used to prepare the manufacturing line for the new vehicles, production-employee training, as well as to provide supplier re-tooling at the company's facilities.
He said the investment will also add another 1,400 workers to the plant's 7,000-strong workforce.
"Over the past 20 years, Toyota has led the way with more electrified vehicles on the road than all automakers combined," Mr Ogawa continued.
"This investment and new vehicle line-up will allow us to continue our work with electrification, expand our portfolio to around 70 models globally by 2025, and meet the needs of our customers while we accelerate towards carbon neutrality."
Toyota said in a statement that the two new vehicles to be produced at the plant had been designed with 'the active Gen Y American Family in mind'.
According to the company, only one will bear the Toyota name, with the other to officially introduce the Lexus line to Toyota Indiana.
Image credit: https://pressroom.toyota.com/toyota-indiana-welcomes-two-all-new-vehicles-to-line-up/