Members of various industries have voiced their reactions following the announcement of the historic economic partnership between Australia and Japan, which would see hundreds of dollars slashed from various products, easing the cost of buying goods for Australian families.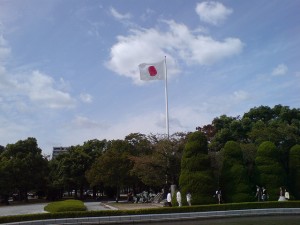 After years of negotiations Australia has signed a free trade agreement (FTA) with Japan, with Australian Prime Minister Tony Abbott and Japanese counterpart Shinzo Abe sealing the deal over a private meeting on Monday.
Just like the free trade agreement with Korea, it looks like the agricultural industry stands to gain the most in the Japan-Australia Economic Partnership Agreement (JAEPA), but Australian Industry Group Chief Executive Innes Willox believes that the benefits to the industry depend on whether benefits are accessible to a broad cross-section of Australian business.
"Like the Korea Free Trade Agreement, the big winner looks to be agriculture. However, confectionery manufacturers will also benefit with around 95 per cent of Australia's chocolate exports now able to enter Japan duty-free or at a reduced tariff rate. Bottled, sparkling and bulk wine will gain from tariff elimination over seven years. Also, some canned manufactured food products including tomatoes, peaches and pears will have tariffs eliminated," Mr Willox said in a statement.
Business leaders also welcomed the FTA, but are urging the government to pursue more multilateral trade deals.
"Multilateral trade agreements are the best trade outcomes, but bilateral agreements are a good interim measure," said Woodside and NAB Chairman Michael Chaney in a report.
"It is a very good thing to have achieved a bilateral agreement with Japan. It is a very positive step."
Business Council of Australia President Catherine Livingstone said the FTA would strengthen the critical bilateral relationship by providing a modern framework for trade and investment.
"As Australia's largest trade partner for much of the last four decades, and the third largest foreign investor in Australia, Japan has long been a significant source of the capital and markets needed to develop key Australian export industries, including coal, iron ore and LNG," Ms Livingstone said.
"An effort now needs to be made to push ahead with implementation, which is a task for both government and business."
The Export Council of Australia said domestic barriers must first be addressed in order to take full advantage of the FTA. In a media release Executive Chairman Ian Murray said to be able to capitalise on the agreement it is vital that Government cuts red and green tape to help facilitate trade.
"It's time to embrace sensible foreign investment and take advantage of Australia's clean green image. Australia is quickly becoming the leading provider of high value food to the rapidly growing middle classes in Asia and this agreement will help to make Australia more competitive in the export of food, particularly beef, cheese wine, and seafood's," Mr Murray said.
While there seems to be a shared optimism among many industry leaders, the dairy sector in particular has expressed disappointment over the FTA saying the negotiations did not bring about a significant enough reduction in tariffs.
"To say this is a good deal for Australian manufacturing or Australian jobs, particularly in rural and regional Australia, is quite a misnomer," said United Dairyfarmers of Victoria President Tyran Jones in a report on ABC.
"The problem we've got is governments at a federal and state level are saying that we should increase production and increase exports to feed the growing Asian market, but this deal is demonstrating that they don't really place a significant value on agriculture."
"It just doesn't add up to a good deal. If this is an indication of what we're likely to see out of the China deal, this is not good news for anyone in agriculture, I don't think," he said.
A joint media release from PM Abbott and Trade and Investment Minister Andrew Robb said the JAEPA would provide better access for key agriculture products – including beef, cheese, horticulture and wine.
Japan's tariff on Australian beef under the new deal will be cut from 38.5 per cent to 19.5 per cent over 18 years.
Cheese is one of Australia's biggest dairy exports to Japan, worth $372 million in 2013. Under the FTA cheese producers will gain additional and immediate duty-free access for cheeses such as cheddar. Japan has granted immediate duty-free access for milk products such as protein concentrates and casein, with trade worth $53 million and tariffs of up to 5.4 per cent, according to a summary of key outcomes released by DFAT.
The tariffs on canned products such as tomatoes, peaches and pears, as well as fruit and vegetable juices, will also be eliminated.
"JAEPA sends a strong message to Japanese investors that Australia is open for business," concluded the media release.