Australian-owned Fabtronics — a designer and manufacturer of microchip-based products, including innovative pool and spa controls — has extended its facility and manufacturing centre in Braeside.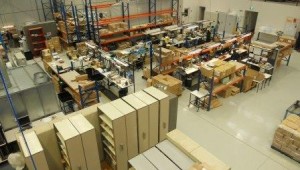 According to the media release by the Premier of Victoria, the Victorian Coalition Government awarded the company with a $238,900 grant from the Investing in Manufacturing Technology (IMT) program.
Minister for Manufacturing David Hodgett and local Member for Mordialloc Lorraine Wreford visited the new facility yesterday and commended the company on its unique approach to providing "sophisticated electronic controls for chlorination equipment to one of Australia's leading pool brands based in Victoria."
"As a designer and manufacturer of electronic controls with consumer and commercial applications, Fabtronics is well placed to capitalise on a growing demand for its services. The latest data from the Australian Bureau of Statistics indicates that pools and spas are increasing in popularity in homes across Australia. This means Fabtronics products and services are already in high demand and the future for the company looks even brighter," Ms Wreford said.
"Fabtronics relocated from its smaller facility in Mordialloc to the purpose built Braeside site in 2012, increased its staff from 15 to 20 employees and significantly increased turnover."
Thanks to the government grant, Fabtronics will create eight new jobs and transition another three workers to higher value roles.
"The $24.8 million IMT program is a key component of the Napthine Government's Manufacturing Strategy and is designed to support investment in new and transformative technologies. I am pleased to say that the four rounds of the IMT program have so far generated total investment of $62 million and created more than 440 new jobs," the Minister said.
"Fabtronics used its IMT grant to assist in the purchase of world-class electronics production technology, allowing the company to compete against inferior imports. The long term growth plans of Fabtronics now incorporate strategies that benefit its customers and contribute to the overall productivity of the manufacturing sector in Victoria."