More than two hundred jobs are set to be created with the expansion of Midfield Meats, following a $20 million investment into the upgrade of the company's rendering plant and the construction of a cold storage.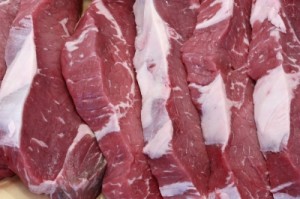 Victorian Premier Denis Napthine said the Victorian Coalition Government would provide $1.5 million from the Regional Growth Fund to support the expansion.
"Construction on these exciting new upgrades is expected to begin later this year with the project to create hundreds of jobs for the local economy and boost production of meat products by up to 30 per cent," Dr Napthine said in a media release. 
"My Government is pleased to partner with Midfield Meats, who are also contributing a significant amount of funding towards this project, in order to create local jobs for the growing community of south west Victoria."
A new cold storage worth $15 million will be built on Scott Street beside the Meat Barn, while existing facilities will receive a $2 million upgrade. $3 million will also be invested to allow the rendering plant to treat its waste water and dispose of it through a trade waste connection.
The Premier said the projects would help Midfield Meats achieve significant productivity gains. He also said domestic and overseas demand for meat and by-products manufactured by the Midfield Group had increased steadily over the past five years, particularly in the growing Asian and Middle Eastern markets.
"The construction of the cold store will ensure products are stored locally on site and transported by rail, direct to the port in Melbourne for export providing quicker turnaround for the growing Asian and Middle East markets," Mr Napthine said.
"This is testament to the continuing strength of Victoria's food sector, which is one of the state's best performing industries."