Lockheed Martin Australia (LMA), a wholly owned subsidiary of global security and aerospace company Lockheed Martin Corporation, has announced that it will establish its Asia Pacific ICT engineering hub in Melbourne in partnership with the Government of Victoria.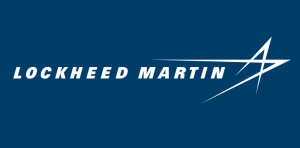 The new hub is expected to more than double LMA's current workforce of around 150 people based in its two facilities in Melbourne and provide a full range of regional research and development activities, as well as a program delivery service.
Speaking at LMA's Clayton facility on Monday, Premier Denis Napthine said LMA's decision to establish the ICT engineering hub further strengthened Victoria's position as a global leader in key areas of ICT, defence systems and cyber technologies.
"As well as creating more high-skilled jobs, this project will increase our defence industry's global competitiveness and open up opportunities for Victorian companies in the global supply chain of a major defence and aerospace company," Dr Napthine said.
"The Victorian Coalition Government worked closely with Lockheed to secure this project, the latest in a string of major investments by international technology companies in Victoria. Since November 2010, we have facilitated over $1.1 billion in technology-related investment, which is creating 5,000 new jobs."
According to the media release by Lockheed, the financial support package from the Victorian Government focused on infrastructure enhancements, training and upskilling was instrumental in supporting the business case for a Victorian location.
"Victoria was selected to establish the new Asia Pacific ICT engineering hub based on the State's availability of highly skilled graduates, outstanding ICT education institutions and the support provided by the state government," said Lockheed Martin Australia Chief Executive, Raydon Gates.
He said that LMA aimed to progressively expand its presence in Australia across all five of its business areas.
"This investment in Victoria will not only extend the skill base of our Australian cyber centre, but will also act as a hub to generate activity and engagement with small-to-medium sized companies, thus further expanding Lockheed Martin's Global Supply Chain initiatives which have already generated multiple Australian export success stories."
The establishment of the Asia Pacific ICT engineering hub builds on a 20-year history of Lockheed Martin high technology development work in Victoria, which has resulted in a successful delivery of dozens of programs to State and Federal Government organisations and commercial customers.
The $8 million project will also establish a regional Centre of Excellence for Defence that will be well placed to secure both Commonwealth Government and international contracts, particularly in South Asia and the Middle East.