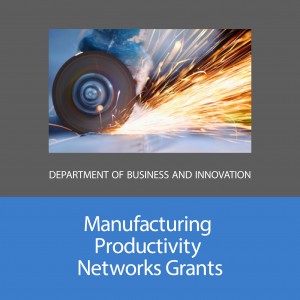 The Bendigo Manufacturing Group, comprised of Jimmy Possum; B Keogh & Sons; Australian Turntable Company; McCulloch's Manufacturing; Richies Auto Refinishers; Harrower Tube Bending; and Universal Manufacturing Australia, is the recipient of a $102,500 grant under the the Victorian Coalition Government's Manufacturing Productivity Networks (MPN) program.
According to the media release by the Premier of Victoria, the grant is aimed at assisting these Bendigo manufacturers, which are involved in the Bendigo Manufacturing Business Systems Project, to boost their business capabilities.
"The grant will allow the Bendigo Manufacturing Group to establish the Bendigo Manufacturing Business Systems Project, which will help local manufacturers develop and implement validated and auditable business systems in fields such as quality assurance and environmental management. These accreditations will assist them to tender and compete for national and international work that has previously been outside their capabilities," said Minister for Manufacturing David Hodgett.
"Gaining validated management systems will enable these businesses to seek a broad range of work opportunities and enhance their ability to develop their businesses and grow their supply chains. It is extremely unlikely that individually any of these companies would have the necessary resources to undertake this work separately. Identifying opportunities to partner with industry and invest in productivity boosting, job creating initiatives is a key goal in our Victorian 21st Century Jobs plan to create 200,000 new jobs over the next four years."
Thr MPN program is a $10.85 million program set up by the Coalition Government to boost productivity, research, development and workplace innocation.
"The MPN program encourages Victorian manufacturers to work collaboratively to improve their productivity and enable them to compete successfully in domestic and global markets. Since the MPN program was launched on 5 September 2012, it has supported 35 networks with funding of $5.1 million, assisting the productivity and competitiveness of 985 businesses," the Minister said.
"I am confident the Napthine Government's $102,500 investment in the Bendigo Manufacturing Business Systems Project will see those manufacturers involved expand their customer base and drive the development and growth of their businesses and Bendigo's manufacturing sector even further."