Minister for Industry and Science Ian Macfarlane has released the review of the Australian Government's Cooperative Research Centres (CRC) Programme, which was conducted to consider whether it is the most appropriate vehicle to support business and researchers to work together to develop and transition Australia's industries of the future.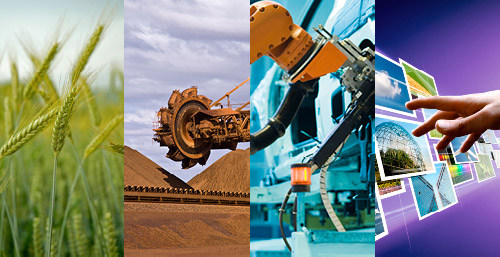 Conducted by Mr David Miles AM, the report found that the CRC Programme was valuable and effective, but had scope for improvement. It recommends a more targeted focus to the Programme and contains 18 recommendations which have all been accepted by the Australian Government and will now be implemented.
"The review by prominent lawyer and innovation expert Mr David Miles AM found that the programme should continue with a new, more targeted focus to meet the Government's priority of putting science at the centre of industry policy, according to a review released today," Mr Macfarlane said in a press release.
"This comprehensive, high quality review has developed 18 practical recommendations that the Government will now implement. These recommendations put industry front and centre in the CRC Programme, ensuring that CRCs focus on improving the productivity of all Australian industries, establishing industry-led research, and improving research commercialisation."
According to the Minister, a new CRC Advisory Committee will be appointed to implement the recommendations of the review and to oversee the revised CRC Programme. He said the group will be chaired by distinguished business leader Mr Philip Clark AM, who will work closely with Dr Megan Clark AC, Dr Michele Allan and Australia's Chief Scientist, Professor Ian Chubb AC.
"An advisory committee has been a key part of the CRC Programme since it began 25 years ago. I would like to express my sincere gratitude to the outgoing committee for the work it has undertaken, its high quality advice and the outstanding service of its members. The new committee will build on this work and drive the revised programme forward," Mr Macfarlane said.
He said the Australian Government has committed more than $731 million to the CRC programme this year and more than $4 billion since 1991, supporting 209 CRCs on a merit-based system.
"CRCs have made an important contribution to diverse and high quality research, but more can be done to ensure the valuable research done by CRCs is translated into practical and commercial outcomes that not only benefit the Australian community, but also have the best opportunities for international applications," the Minister said, adding that the Department of Industry and Science will commence consultations on new CRC guidelines shortly.
"Australia's CRCs have a notable record of facilitating research and development in a range of areas by bringing together researchers, industry and the community."