US Space Agency NASA and manufacturing institute America Makes recently launched the 3D Printed Habitat Challenge – a design competition for a 3D printed astronaut habitat on Mars.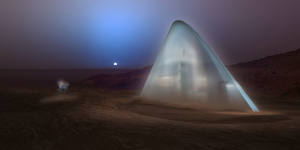 Participants were asked to develop concepts for a 3D printed modular dwelling for a four-person crew to be located on Mars.
Out of 165 submissions, three teams were awarded a total of $40,000 in the first stage of the 3D Printed Habitat Challenge Design Competition at the New York Maker Faire on Sunday.
The first-place award of $25,000 went to Team Space Exploration Architecture and Clouds Architecture Office for their design, ICE HOUSE. Second place and $15,000 was awarded to Team Gamma. Third place was awarded to Team LavaHive.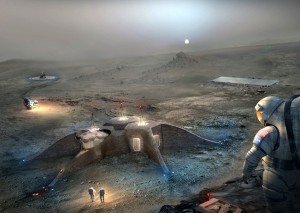 "The creativity and depth of the designs we've seen have impressed us," said Centennial Challenges Program Manager Monsi Roman.
"These teams were not only imaginative and artistic with their entries, but they also really took into account the life-dependent functionality our future space explorers will need in an off-Earth habitat."
According to NASA's announcement, the teams were judged on many factors, including architectural concept, design approach, habitability, innovation, functionality, Mars site selection and 3D print constructability.
Launched in May, the challenge has one ultimate goal: the development of the additive manufacturing construction technology that would lead to housing fabrication techniques that would benefit our first space colony and create sustainable housing solutions here on Earth.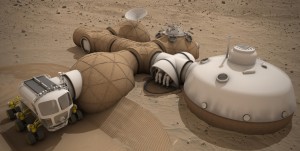 The challenge has now entered Phase 2 which is comprised of two levels: Level 1 – the Structural Member Competition focusing on technologies needed to fabricate and manufacture the habitat structures using components made from local materials and recycled parts; Level 2 – the On-Site Habitat Competition focusing on the fabrication of a full scale version of the habitat from local materials of a combination of local materials and recycled parts.
Both levels opened for registration on 26 September, and each carries a $1.1 million prize.