Coca-Cola Amatil and Australian Beer Co have launched a new addition to the award-winning Yenda craft beer range – the seasonal India Pale Lager Patchwork.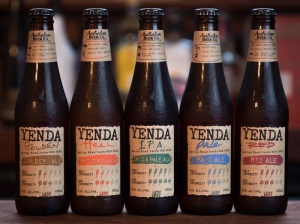 The new beer was launched last Friday at the official opening of the Australian Beer Festival.
"With this beer, we've tried to capture the energising sense of spring's arrival in the Riverina," says Australian Beer Company General Manager Derek O'Donnell.
"The beautiful spring scents are brought to life in the aroma of Patchwork and the name itself conjures up the colourful patchwork of spring pastures and paddocks that we proudly associate with the Riverina and rural Australia. The beer is an innovative play on the style that's normally available, our brewers had great fun bringing the personality of an IPA into a refreshing lager style."
Brewed by the Yenda-based Australian Beer Company, Patchwork has an ABV of 6.5% and is described as a full-bodied Australian-style IPL.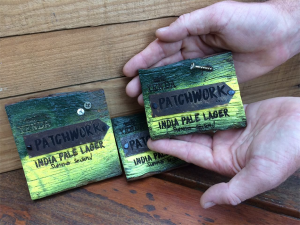 According to the official media release, Patchwork will go on sale as a limited edition draught only beer, available for around two months at around 40 of the best venues across Australia, such as: NSW – Imperial Hotel (Paddington), The Local Taphouse (Darlinghurst), Oaks Hotel (Neutral Bay), George Tavern (East Maitland), Australian Heritage Hotel (The Rocks); VIC – The Local Taphouse (St Kilda), Hop Temple (Ballarat), Beer Deluxe Fed Square (Melbourne); QLD – The Spotted Cow (Toowoomba), The Norman Hotel and Hotel Orient (both Brisbane); SA/NT – Rourke's Drift Bar (Darwin); WA – Northbridge Brewing Company (Northbridge).