Albany-based Metal Technology (MTI) has announced that it is collaborating with NASA Johnson Space Centre (JSC) to develop the next generation of rocket engines.
NASA has been increasingly employing additive manufacturing technology in its projects and has multiple business units working on their own projects as part of an effort to "leverage best practices" using 3D metal printing.
MTI's Chief Executive Officer Gary Cosmer said the company produced components for NASA JSC out of Inconel 718 alloy, which is robust enough to withstand extreme heat and corrosive environments without losing its rigidity or becoming brittle.
"The project provided amazing collaboration between the NASA and MTI development teams and the results were excellent," Mr Cosmer said.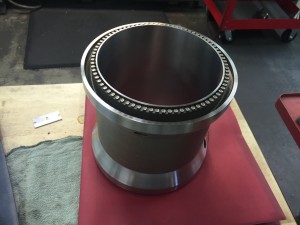 "The joint collaboration yielded components that will withstand temperatures well above the melting point of the material. This, of course, would be impossible without engineered cooling. That's where 3D printing shines. Recirculating gases can be channelled throughout the component by invisible channels that are literally built into the component, one layer at a time."
MTI has worked on space related projects in the past and has produced forgings for the Orion capsule, which will travel on NASA's Space Launch System designed for missions to Mars and beyond.