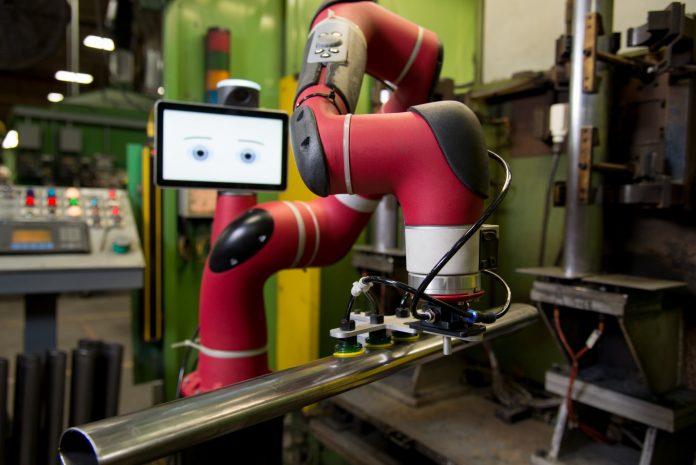 Impact Robotics, the exclusive ANZ distributor of the Revolutionary "Sawyer" and "Baxter" robots, announced the release of the latest generation of collaborative robots (cobots) in Australia and New Zealand, which are designed to work side-by-side and interact with humans with a reduced need for protective infrastructure.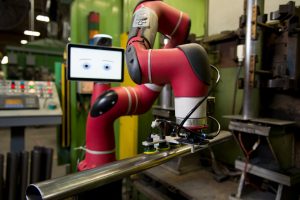 "Baxter and Sawyer were built from the ground up to work safely next to people in production environments, without caging. This means Sawyer and Baxter can much more easily be moved and repurposed to whatever section of the facility they're needed at any time," the company said in a media statement.
"A further benefit is that the robots can be quickly set-up and trained by staff who don't have coding knowledge or a computer programming background. Rethink's ground-breaking Intera platform is by far the most intuitive software platform in the robotics industry and allows non-technical staff to train the robots."
While Baxter cobots have already been delivered and installed into some of Australia's leading warehousing companies, Sawyer has just been launched, following months of global anticipation from buyers both domestically and internationally.
Impact Robotics General Manager, David Birnbaum, said cobots had the potential to deliver a number of benefits to small, medium and large companies and to increase Australian manufacturing "on-shoring".
"These cobots are designed to drive cost efficiencies and improve productivity and safety. Sawyer and Baxter offer a cost effective technology solution for repetitive or dangerous process tasks, freeing up valuable human resources for more value added and complex tasks," he said.
"The technology can be integrated with other automation processes. Other suitable applications include case packing, kitting and line loading and unloading to name but a few."
According to him, the company has received "extremely encouraging" feedback from Australian customers using Baxter and expects similar feedback for Sawyer.
"Our Australian experience thus far has been overwhelmingly positive with customers reporting notable efficiency gains and short equipment payback times," he said.
"Even at a conservative measure of a single shift per day, payback is extremely attractive, but the benefits are compounded when the cobots are operated over double or triple shifts. There's no reason why Australian manufacturers couldn't achieve greater productivity and profitability using this technology."
In addition to Sawyer and Baxter, Impact Robotics also sell, service and support the MiR Mobile Robot, a mobile warehousing and transport solution that learns the layout of its surroundings to take goods to designated points within the building.
The company will add additional robots to its product line-up in 2016.