The Australian Government has announced the launch of the 2016 Offshore Petroleum Exploration Acreage Release.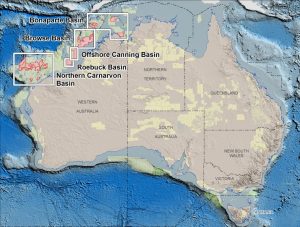 The acreage release comprises 28 areas located across five basins in Commonwealth waters offshore of the Territory of Ashmore and Cartier Islands and Western Australia.
According to the Government, 25 of the total number of areas are available for work program bidding and three areas for cash bidding.
Minister for Resources and Northern Australia Mat Canavan said launching this Acreage Release was a priority for the Australian Government as offshore extraction of gas is considered pivotal to helping Australia become the world's leading exporter of LNG in coming years.
"As Minister for Resources and Northern Australia I am pleased to see continued momentum for exploration in our north and the opportunities for boosting jobs and economic growth this presents," Mr Canavan said.
"All areas in the 2016 acreage release were released for public consultation in February 2016. They are based on industry nominations and present a variety of investment opportunities. Release areas are located in a range of water depths and vary in size and level of existing geological knowledge."
According to the Minister, all areas are supported by pre?competitive geological and geophysical data and analysis, undertaken by Geoscience Australia and information on considerations that may impact upon future petroleum activities in a release area.
The acreage is available through the usual combination of work-program rounds and a cash bid auction.