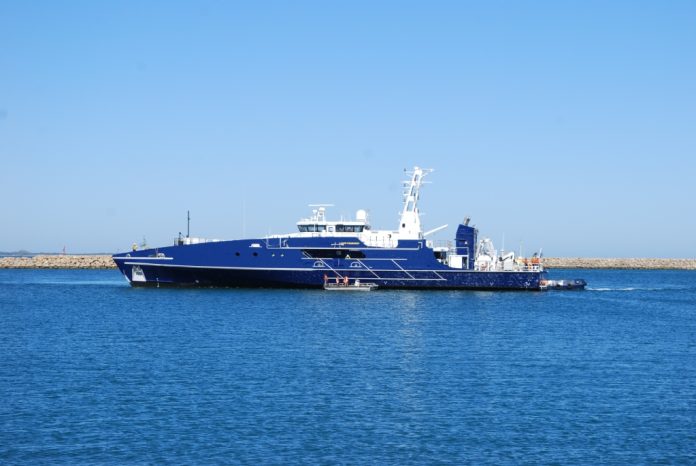 Austal has successfully delivered the first of two Cape-class Patrol Boats for the Royal Australian Navy from its Henderson shipyard in Western Australia.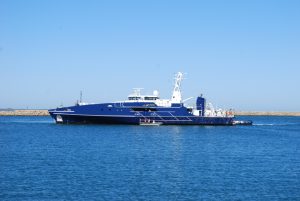 Dubbed 'Cape Fourcroy', the 58 metre patrol vessel was constructed under a $A63 million contract that Austal won in December 2015.
Austal Chief Executive Officer David Singleton said the delivery underlined Austal's proven capability to design and build defence vessels for domestic and international markets.
"This latest Cape-class, for the Royal Australian Navy, further strengthens Austal's position as the only patrol boat designer and builder in Australia and a major world class exporter for this class of vessels. The delivery of the Cape Class vessel clearly shows Austal's unrivalled ability to design and construct defence vessels on-time and on-budget," Mr Singleton said.
"Austal has been building patrol boats for over 20 years and we look forward to more work in the future. This includes the opportunity to design and build 12 new Offshore Patrol Vessels for the Australian Navy with our design partner Fassmer in a continuous shipbuilding initiative being driven by the Government."
He said the company, which has an order book of 20 patrol vessels, is currently proposing variations of its Bay Class, Cape Class and Guardian Class Patrol Boats for customers in the Middle East and Asia in an effort to secure further construction work for Australia.
"Exports derived from national defence programs show the multiplier effect on creating jobs out of Austal's strong and hard won reputation in overseas markets," Mr Singleton concluded.