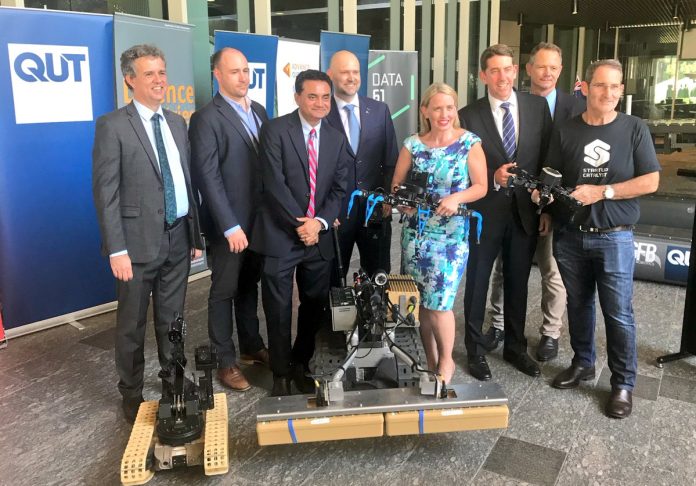 A new national facility that will develop drones and robotics for the military will be built in Queensland as the Federal Government backed the state's bid to host the Defence Cooperative Research Centre (CRC) for Trusted Autonomous Systems.
The 50 million centre – to be headquartered in Brisbane – will draw together industry, researchers, local businesses and Defence to develop new technologies for drones and other unmanned vehicles, and make advances in areas like artificial intelligence and robotics.
State Development Minister Cameron Dick said Queensland's bid, which is backed by the Queensland University of Technology, University of Queensland, and Griffith University, also envisaged developing sites for testing, trials and evaluation of drones.
"The Government committed during the election campaign to this bid and to the creation of Defence Jobs Queensland – recognising that the defence industry can generate jobs and business for Queensland," Mr Dick stated.
"We will invest in test facilities, including large drone zones in regional Queensland — both aerial and marine —as part of the CRC.''
He said the technology developed at the centre will be relevant to a number of different areas.
"This technology will have application not only in defence but in using drones in areas like agriculture and environment," the State Development Minister concluded.
Image courtesy of Innovation Minister Kate Jones