SCA has completed the $60 million expansion of its Kawerau Tissue Facility in New Zealand which includes a new 14,500 square-metre tissue conversion hall, a 50 metre long state-of-the-art 'wide-winding' machine and robotised packing and dispatch.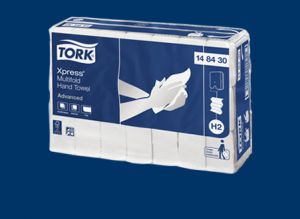 According to the media release by Tork Professional Hygiene, this was the company's second substantial investment in the last five years, following SCA's conversion of the site's electricity-driven turbines to geothermal steam in 2009, which contributed to a 45% reduction in annual C02 emissions. The latest $60 million investment is expected to deliver an increase in production of tissue products at the site by the equivalent of 22 forty foot containers each week.
Sid Takla, Executive General Manager for Tork Professional Hygiene believes the new Kawerau site will deliver great results not only for the Tork brand, but for all Australian and New Zealand tissue users.
"We have a long history of supplying locally made Tork tissue to Australians and New Zealanders, and our $60million investment to upgrade the Kawerau site will ensure we continue to provide world-class Tork products for years to come," Mr Takla said.
The Kawerau facility was established in 1959, and is a significant exporter of Tork tissue products to the Australian and other regional markets with an estimated 2,600 containers of product passing through the Port of Tauranga each year. The facility has a long history of manufacturing Tork® tissue products, including toilet paper and hand towel for the Australian and New Zealand market.
SCA has also invested additional $65 million to expand the production capacity at its Box Hill site in Australia. This upgrade includes the production of an innovative new range of Tork napkins, which will launch to market in the second half of 2014, as well as the popular Xpressnap® dispenser range, which was previously imported from SCA's global operations.
"It's an exciting time for Tork customers and for our employees," said Mr Takla.
"We're committed to delivering innovative, hassle-free products that help our customers meet their sustainability goals – and these investments will certainly help us to achieve this vision for Tork."