Advanced Manufacturing CRC (AMCRC) Managing Director Bruce Grey has announced that the organisation was successful in submitting its rebid to the Federal Government earlier than the deadline.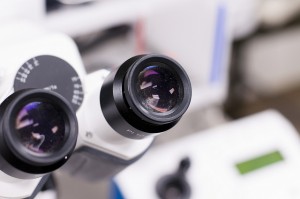 In a message released on AMCRC's website Mr. Grey revealed this was due to the enthusiastic response given by the industry and research participants.
"The strong response demonstrates that Australia is capable of a significantly better outcome from collaborative research activity between our innovative high value manufacturers, our world leading researchers and key international partners," says Mr. Grey.
AMCRC, a part of the Cooperative Research Centres Program funded by the Australian Government, was established in 2008 with a grant of $35 million. It aims to promote the global competitiveness of the Australian manufacturing industry by uniting advanced manufacturing firms with leading R&D organizations.
The organisation submitted the rebid application in June which asked for a further extension of time and funding. The key aspects of the rebid is $37.3 million in cash contributions and $104.8 million in in-kind contributions.
AMCRC's rebid has received the support of 47 companies, including a number of new multinational participants such as Stryker, Microsoft, Electrolux, Anglo American, Renishaw and SLM. Anatomics, Focus Press, Jumbo Vision, NPLEX and Rode joined existing AMCRC I participants of MBD Energy, CAP XX and Cytomatrix, according to Mr. Grey.
Europe's largest application-oriented research organisation the Fraunhofer Institute has signed up as a research participant while university participants include James Cook University, University of Queensland, Queensland University of Technology, Griffith University, University of New South Wales, RMIT University, University of Melbourne, University of Wollongong, Swinburne University, Deakin University, Flinders University and the University of South Australia.
Mr. Grey revealed AMCRC is still receiving enquiries from companies that want to participate, as a result of their face to face meetings with over 150 companies. A number of these companies will be accommodated through the SME portals of AMTIL (Australian Manufacturing Technology Institute Limited) and the Small Technology Cluster based at Scoresby Victoria.
"To all the many other participants too numerous to name I welcome you and I assure all of you a beneficial outcome should we be successful in receiving our request of $50 million co funding from the Federal Government," ended Mr. Grey.