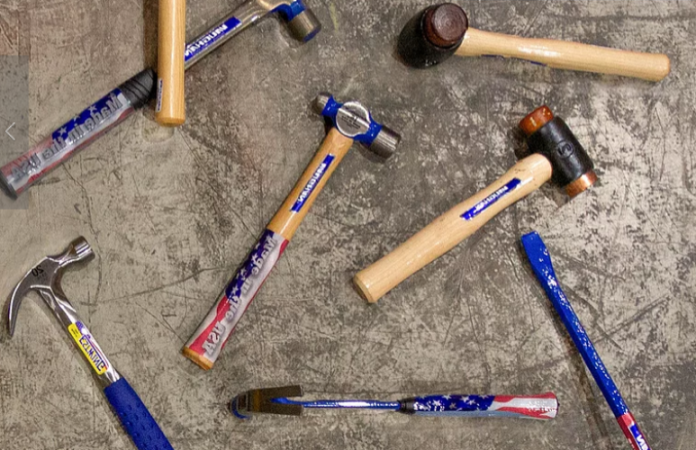 Adam Goodes has announced the launch of Nogard Australia, an importer of over 3,500 industrial and safety products commonly used by Australian industry.
The company, which has an annual turnover in excess of $12 million dollars, has quickly become Australia's largest Indigenous owned industrial and safety supply business, sourcing durable and quality products for Australian industry.
Nogard Australia's Director Jason Johnson commended Mr Goodes on his passion creating opportunities for Indigenous Australians through business.
"Working closely with Adam to establish Nogard Australia, I was immediately impressed with Adam's business intelligence and how he advocates for his convictions," he said.
"From our very first meeting, Adam was resolute that the primary purpose of Nogard Australia would be to create opportunities for Indigenous Australians within the community, and I look forward to helping him achieve it."
Mr Goodes said that he plans to run the company with his 'indigenous heritage in mind'.
"My heritage has always been an important part of my life. Staying connected with and sharing our culture will not only be our market differentiation, but will hopefully inspire and provide opportunities for other Indigenous Australians and their communities," he explained.
The company's products are currently available to purchase through ATOM – one of Australia's largest industrial and safety product distributors – but the company expects additional resellers to join in due course.
Nogard Australia is also the principle sponsor of the ATOM Community Engagement Fund (ACE Fund) with 1.5% of its sales to ATOM to be directed into the ACE Fund. Additionally, ATOM has agreed to contribute 1.5% of sales of Nogard Australia products to the ACE Fund.
Mr Goodes said one of the major beneficiaries of the ACE Fund is the GO Foundation, which was founded by Adam and former teammate Michael O'Loughlin, to provide Indigenous youth with education and mentorship.
"The GO Foundation is something that I am very proud of. It's humbling that I am now able to further the foundation's reach and enrich more young Indigenous students' lives through this new partnership between Nogard Australia and ATOM," Mr Goodes concluded.
Image credit: https://www.nogard.com.au/