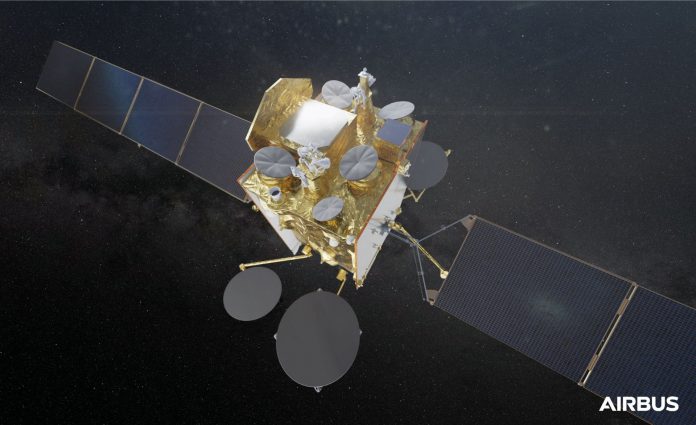 The French Directorate General of Armaments (DGA) has awarded Airbus a 10-year framework agreement called Copernicus. 
Under the agreement, as part of the Syracuse IV programme, Airbus will construct and upgrade part of the ground segment for the telecommunications satellites used by the French Armed Forces.
The Syracuse IV programme is aimed at replacing the Syracuse 4A and Syracuse 4B satellites which are currently in orbit.
The agreement, which is valued at over 100 million euros, includes an initial order for the development of the future satellite communications management system for the French Ministry of Defence called Pegasus.
Pegasus is set to enable the French Armed Forces to "to optimise use of the available capacities on military and commercial satellites" and "coordinate requests entered by central military staff or any unit deployed on the ground, at sea or in the air".
"We are building the future broadband and multi-satellite ground segment for France's Armed Forces. It will be fully integrated, intelligent and dynamic, giving operators access to a decision-making tool unique to satellite communications management," said Dominique Maudet, Head of French Defence Sales at Airbus Defence and Space.
Copernicus is also intended to boost the operability of the multi-satellite communications network Comcept which was commissioned by the French Armed Forces in 2017.
Image credit: https://www.airbus.com/newsroom/press-releases/en/2021/03/airbus-wins-its-first-syracuse-iv-ground-segment-programme-contract.html