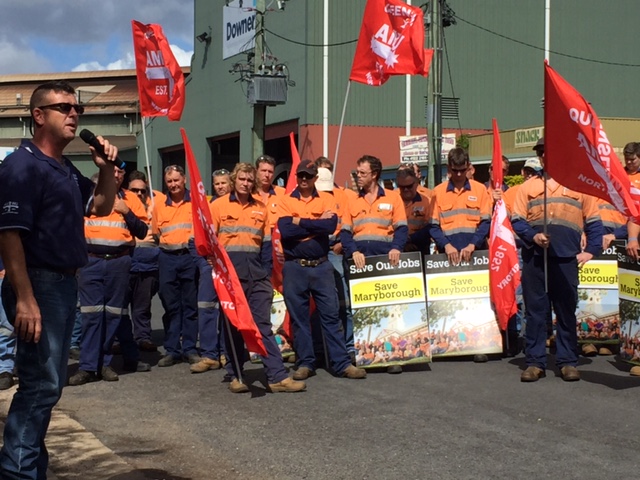 The efforts of Downer EDI workers rallying for more company contracts have finally paid off, with the Queensland State Government awarding the company a new seven-year contract for the overhaul and modification of Queensland Rail's L-series carriages, the diesel Tilt Trains, train units, locomotives and wheel sets.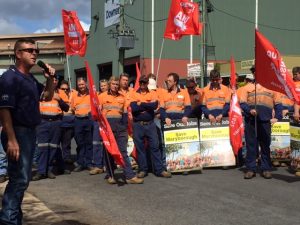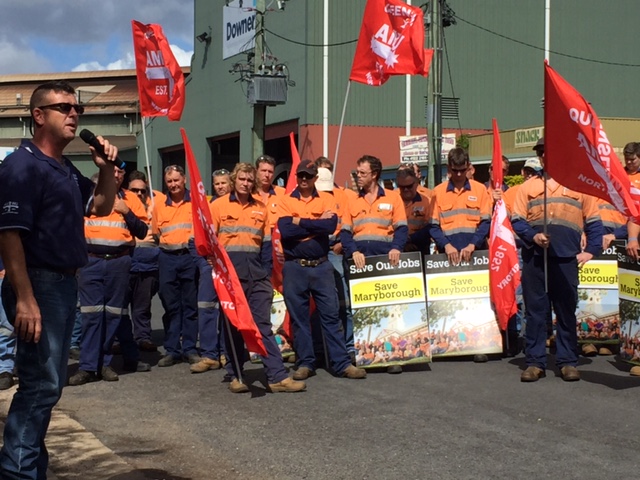 The announcement came just a day after more than 200 local workers and their families attended a "Save Our Jobs, Save Maryborough" meeting at the regional city's Town hall, capping over a week of intense AMWU campaigning on securing and growing jobs for the area.
According to the AMWU, Queensland Rail has negotiated a $400 million contract with Downer's Maryborough rail centre and UGL in Townsville, with Downer expected to receive up to $300 million of the package.
"This announcement proves that when regional communities come together and use their voices, we can achieve great things," said AMWU Queensland State Secretary Rohan Webb.
"Although this announcement is a great step, we will continue to lobby hard to make sure the work and jobs for Maryborough are secured through the process ahead. This announcement doesn't mark the end of the community campaign, in fact it's only the beginning. We will continue to mobilise the local community and build support."
AMWU National Secretary Paul Bastian said it was heartening that the Queensland Government was seizing the potential for rail to invigorate local communities, in line with over $11 billion into rail manufacturing and infrastructure by Victoria's Andrews Government.
"We are on the cusp of a new, great era for rail modernization and new rolling stock manufacturing as it re-emerges as the most efficient method and moving both people and freight across this nation," he said.
"The AMWU will intensify it's efforts to get the next Federal Government to catch up and seize that initiative, as Queensland and Victoria clearly have."