Ansell has announced that its Ansell Healthcare Products subsidiary has filed a patent infringement lawsuit against England's Reckitt Benckiser for the distribution of the "Durex RealFeel" condom.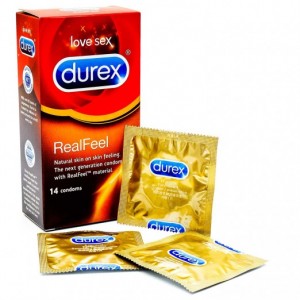 According to the lawsuit filed in the United States District Court for the District of Delaware, the England based producer of health, hygiene and home products has infringed Patent Nos. 8,087,412; 8,464,719; 9,074,027; and 9,074,029, all of which are entitled "Dip-formed Synthetic Polyisoprene Latex Articles with Improved Intraparticle and Interparticle Crosslinks."
Aside from seeking damages, Ansell is requesting a permanent injunction to stop the English company from importing the Durex RealFeel product into the United States; selling, supplying or otherwise disposing of the Durex RealFeel product in the United States; and offering to sell, supply or otherwise dispose of the Durex RealFeel product in the United States.
"In November 2014, as part of a global strategy to protect its valuable intellectual property protecting Ansell's non-latex SKYN® condom product line, Ansell filed a patent infringement suit against Reckitt Benckiser (Australia) Pty Limited in the New South Wales District Registry of the Federal Court of Australia regarding the Australian counterpart patent (Australian Patent No. 2009241426) to the U.S. Patents. The Australian litigation is presently entering the discovery phase," Ansell said in a media release.
According to the media release, Ansell is represented by Morgan, Lewis & Bockius LLP.