Ansell Ltd., the Australian maker of gloves and safety equipment for the health-care and industrial sectors, is making great strides to further impose its presence in emerging markets following the acquisition of Illinois-based BarrierSafe Solutions International for a total of $615 million last year.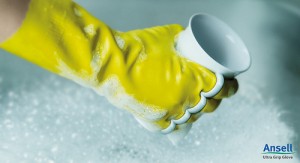 According to the article on Wall Street Journal, since the appointment of Magnus Nicolin to the position of Chief Executive and Managing Director of Ansell in March 2010, the company has placed its focus on innovation, new products and acquisitions in order to maintain its long streak of uninterrupted growth in earnings per share that stretches for more than a decade.
In line with the established policy, the company has since acquired four businesses, plus a glove manufacturer in South Korea for about $41 million, and has launched 48 new products.
The purchase of BarrierSafe represents the company's biggest acquisition to date and makes North America the biggest region for the company, accounting for about 42% of its revenue.
"The U.S. economy is coming back," said Mr. Nicolin in an interview for the Wall Street Journal. "
"I've lived in the U.S. for close to 30 years and even though I'm Swedish, I have a lot of respect for this country and feel the culture of working hard and making your own destiny is something that will always ensure a strong position for the U.S. market. I think we are going to see a nice recovery despite the political wrangling in Washington."
"We get scale [with BarrierSafe] and we also get access to a number of business segments where we had a more modest position, like repair shops for cars and [emergency medical services] and certain industrial segments that we didn't cover very well, like life science."
The company has completed a number of key acquisitions in Europe and Latin America, while focusing on its "sexual wellness" section, i.e. manufacturing and marketing condoms and lubricants. One of the key Ansell decisions was the migration of much of the business to synthetic latex, nitrile or polyisoprene or polychloroprene and has expanded into clothing and advanced cut-protection products that use advanced yarns.
According to Mr. Nicolin, the company's immediate plans involve further consolidating and reinforcing the brand's position through acquisitions and diversification into near-neighboring categories, while sustaining rapid development.