VACC, Victoria's premium association for employers and business people in the motor industry, has welcomed the Federal Government's announcement to maintain the Automotive Transformation Scheme (ATS), saying it will support employment and community development in and around manufacturing plants.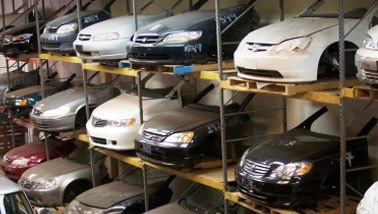 VACC is the latest relevant organisation to support the retention of the program after the Australian Industry Group said on Tuesday that maintaining the scheme was vital to ensuring the survival of component parts suppliers and vehicle manufacturers following the departure of Ford, Holden and Toyota in 2017.
VACC Executive Director, Geoff Gwilym, said the association has close working relationships with component suppliers and carmakers and supports positive automotive industry initiatives and industry partners.
"It is essential that Australia retains its manufacturing skills base and develops capacity further into advanced manufacturing," Mr Gwilym said.
"It is important the ATS continues so it can assist automotive vehicle and parts manufacturers transition into new manufacturing initiatives. Coupled with the Australian Government's Growth Fund, the ATS will assist greatly in the reskilling of workers in the automotive industry affected by the car plant closures."
VACC and its national body – the Australian Motor Industry Federation – have also acknowledged the role Senators Kim Carr, Ricky Muir, Nick Xenophon, John Madigan and Australian Greens Senator, Janet Rice, played in supporting the retention of the ATS by co-sponsoring a Senate Inquiry into the future of Australia's automotive industry.
Mr Gwilym said the Inquiry represents a once-in-a-generation opportunity to map out a policy framework for the whole automotive industry.
"The automotive industry is not just about car making. Retail, research and innovation, repairs and servicing, transport technology and information systems will continue long after the production plants have closed," he said.
"It is important that all sectors of the industry have opportunities and future employment, skills and career options are created. The ATS news is a step in the right direction and we hope the Federal Government continues to consult with the whole automotive industry to ensure there is more good news in the future."