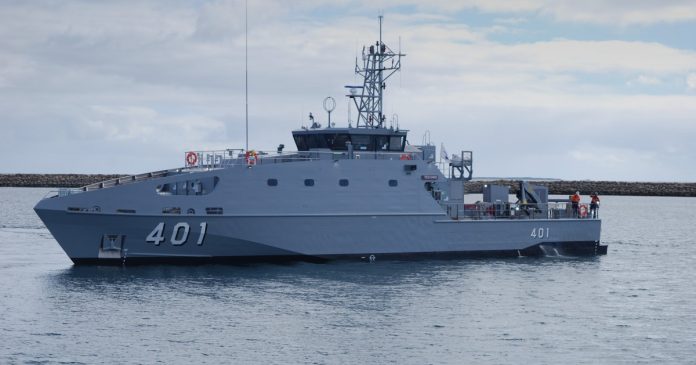 Austal has announced the commencement of sea trials for the first Guardian Class, Pacific Patrol Boat.
Austal, which landed the $334 million  Pacific Patrol Boat (PPB-R) contract in May 2016, is to deliver 21 vessels to 13 Pacific Island nations from late 2018 to 2023 as part of the Commonwealth's Pacific Maritime Security Program (PMSP).
The commencement of sea trials coincided with the Austal's celebration of 30 years in operation, during which the shipbuilder designed, constructed and delivered more than 300 commercial and defence vessels for more than 100 operators in 54 countries worldwide.
"We could not have had a better way to celebrate Austal's 30thbirthday, then by successfully meeting another milestone in the PPB-R program," said Austal CEO, David Singleton.
"The PPB-R program is a reflection of Austal's 30 years in designing and building next-generation technologically advanced vessels. As a company the continuing investment in our operations, our facilities and our people has been critical to our success."
"Austal is exceptionally proud of the PPB-R program, this has expanded Austal's capabilities enabling us to not only offer our customers aluminium, but also steel vessels. It is a testament to the skills, experience and management of the Austal team that every project milestone has been achieved on-time and on-budget."