Australian Made Campaign is now represented in Queensland with the recent appointment of Mr. Matt Roberts to the Chamber of Commerce and Industry Queensland (CCIQ).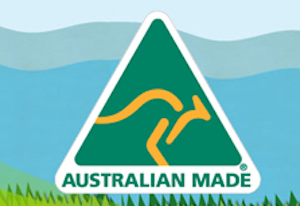 According to a media release from Australian Made, Mr. Roberts will be working with CCIQ to help educate manufacturers and growers of genuine Australian products on the benefits of utilizing the country-of-origin label as marketing tool.
"The Australian Made Campaign is proud to be working with CCIQ to make the Australian Made, Australian Grown logo more accessible to Queensland businesses", said Australian Made Chief Executive Ian Harrison.
The green-and-gold Australian Made, Australian Grown (AMAG) logo is the only registered certification trade mark for Australian country-of-origin claims. Spotting the logo is the surest way for consumers to know that what they are buying are genuinely Australian products. The logo is administered by Australian Made Campaign Limited, which oversees the licensing of companies to use the logo and promote Australian products in the domestic markets and abroad.
The Federal Government transferred ownership of the logo to AMCL back in 2002, via a Deed of Assignment and Management, which lays down conditions under which AMCL may administer the logo.
More than 1,800 companies use the logo on more than 10,000 Aussie products sold in the domestic markets and abroad. According to Australian Made, research by Roy Morgan in 2012 has shown that 88% of Australian consumers express strong confidence that a product is truly Australian when they see the AMAG logo.
"With recognition of the AMAG logo at an all-time high of 98% it is by far the country-of-origin identifier Australian consumers know and trust best."
Meanwhile CCIQ CEO Stephen Tait says their organization is delighted to be supporting the campaign in Queensland.
"As a foundation member of the Australian Made Campaign we are delighted to be supporting the initiative in Queensland. The Australian Made Campaign helps drive recognition and awareness of the fantastic products made, grown and produced across Queensland," he said.