The Australian Made Campaign, a not-for-profit public company established in 1999 by the Australian Chamber of Commerce & Industry (ACCI) and the network of state and territory chambers of commerce, has reiterated its support for Australia's domestic produce, urging consumers to shop for Australian products wherever possible this Christmas.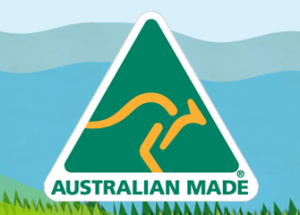 "It's a fantastic time of year to shop with local businesses for genuine Aussie products and produce. Our farmers and manufacturers are among the best in the world, our health and safety standards are some of the highest in the world, and there are so many great Aussie products to choose from," Australian Made Campaign Chief Executive, Ian Harrison said.
"Buying products from overseas retailers online might save a few dollars if the exchange rate is good. But it could be a case of 'good luck' regarding warranties, return policies and the right to a refund where a product us found to be defective. Australian consumer laws won't cover those purchases, so you can end up out of pocket, or worse."
Mr Harrison urged consumers to look for the Australian Made, Australian Grown logo – which is Australia's registered country-of-origin certification trademark for the full range of genuine Aussie products and produce.
"It's always worth taking a little bit of time to check labels. Look for the green-and-gold Australian Mae, Australian Grown logo, so you know what you're getting, and you can be sure it's good value for money," Mr Harrison said.
More than 2000 businesses are registered to use the logo on over 15,000 products across a wide range of categories. Shoppers seeking out Australian Made and Australian Grown products can look for the logo in-store or online, and search the online product directory at www.australianmade.com.au/products.