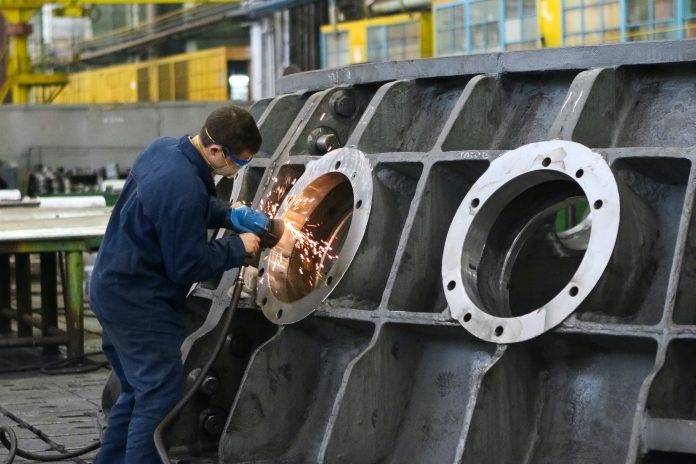 Australia's manufacturing sector made a strong recovery over the holiday period after suffering severe disruptions in output during Q2 and Q3 of 2020 due to the coronavirus pandemic, the latest report by the Australian Industry Group says.
Ai's Australian Performance of Manufacturing Index (Australian PMI®) made a significant jump by 3.2 points to 55.3 points during the holiday period (December 2020 and January 2021) relative to the November 2020 performance.
Commenting on the increase, Ai Group Chief Executive Innes Willox said: "In December and January, Australian manufacturing continued to make up ground lost during of 2020."
"Production, employment, and exports all expanded although domestic sales were down on November levels," Willox added.
Of six manufacturing sectors, the Australian PMI® reported positive trading conditions – results above 50 points – in three sectors, with the strongest results from manufacturers in machinery & equipment and chemicals, pharmaceuticals, cleaning, rubber, petroleum & related products.
Some Australian PMI® survey respondents opined that pent-up demand built up during COVID-19 lockdowns ballooned sales and new orders during the recovery period.
However, many manufacturers raised the concern of fluctuating demand and uncertainty as customers are now wary when placing large new orders because of the pandemic.
Three manufacturing sectors expanded over the holiday period: food & beverages (up 16.4 points to 59.5), machinery & equipment (up 6.5 points to 66.5), and chemicals (up 8.4 points to 66.3).
Meanwhile, the metal products sector remained at a stable state (down 6.0 points to 50.6), but the textiles, clothing, footwear, paper & printing sector suffered net losses (down 24.4 points to 47.2).
"The food & beverages, machinery & equipment and chemicals sectors were particularly strong and more than made up for a flat metal products sector, a further decline in building products and weakness among textiles, clothing, footwear, paper & printing businesses," Willox added.
Input price index eased slightly for manufacturers in December 2020 and January 2021, while selling prices remained stable. In response to an increase in award pay rates from 1 November, the average wage index eased below its long-run average.
"While the sector has not returned to pre-COVID conditions, the turnaround from September is more decisive than was expected and is an encouraging sign of the resilience of Australian manufacturing and the effectiveness of fiscal and monetary policy measures in response to COVID," Willox said.
"However, it is clearly still far too early to proclaim a full recovery of the sector."