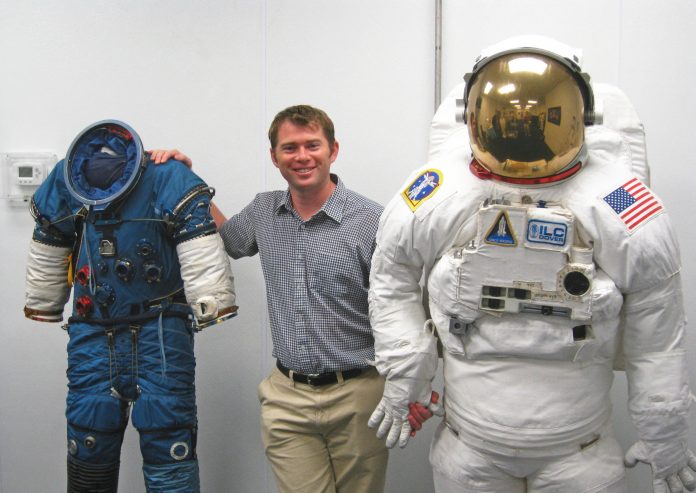 The Australian Space Agency has funded a project that will develop and refine three different compression spacesuits, including the SkinSuit that has been worn twice on the International Space Station.
Local company Human Aerospace will lead the project, with RMIT as its university partner, according to RMIT news. The development of the spacesuits, two advanced prototypes and one concept, will strengthen Australia's position as a global leader in compression spacesuit technology. The spacesuits are designed to protect astronauts from the physical strains of space and the government has supported the project with a $844,000 grant.
Director of RMIT's Centre for Materials Innovation and Future Fashion, Professor Rajiv Padhye, said his team were eager to contribute their expertise in compression garment design and testing at their state-of-the-art facility.
"This is an exciting opportunity to show our cross-disciplinary teamwork in design and technology and to partner with the best in the world on designing suits that will have real impact on people's health," Professor Padhye said.
According to details from the International Space Investment grants, the spacesuits will: 1) help mitigate bone loss and other health side effects of weightlessness by imposing earth-like loading; 2) enable greater mobility and safety for spacewalking compared to traditional gas-pressurised spacesuits; and 3) prevent issues with blood flow and fainting as astronauts return to Earth.
This technology is also transferrable to medical applications including burns, sports injuries, lymphedema, osteoporosis and cerebral palsy.
"Bone loss is a particular challenge – it's like an extreme version of osteoporosis," said Dr. James Waldie, Director and Chief Engineer at Human Aerospace and an RMIT alumnus. "Your hip bones could age by 50 years over a Mars mission."
"To get around these impacts, astronauts currently use exercise machines for around 2 hours each day while on the spacecraft."
"While this is fairly effective in maintaining strength, spacecraft on longer expeditions in future won't have the same capability to carry these bulky exercise machines, nor the spares necessary for their continued use."
"That's why we're prototyping a suit that keeps them in shape just by wearing it."
The SkinSuit first deployed to the ISS in 2015 was also the brainchild of Dr. Waldie. Denmark's first astronaut, Andreas Mogensen, spent 10 days in the ISS and pulled on the spacesuit to test its effectiveness in the weightless conditions.
RMIT joins Cape Bionics, CQUniversity and TSL as local partners, with a number of international collaborators at NASA, The European Space Agency, Massachusetts Institute of Technology and other renowned institutions.
Read the full story from RMIT here.
Image from RMIT