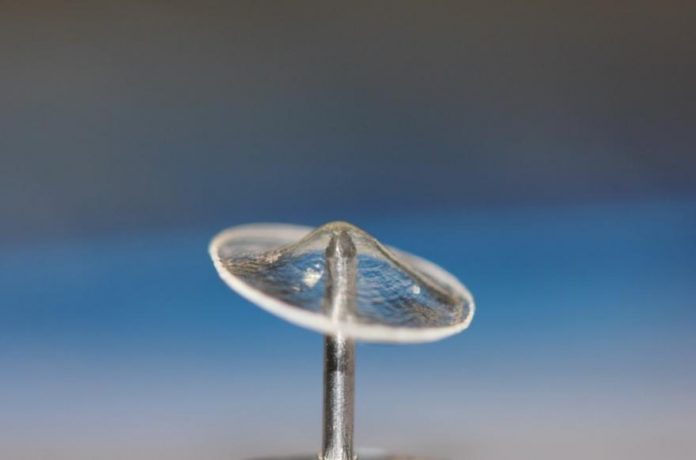 Two teams form Deakin University's Institute for Frontier Materials (IFM) have been awarded Australian Research Council (ARC) Linkage grants to deliver ground-breaking research and development in clean hydrogen and nuclear energy storage, and a new range of biomedical materials.
The two IFM teams and their industry collaborators, whose three-year projects were announced on 29 July, will work to develop the safe energy storage potential of boron nitride nanosheets, and the unique biomedical properties of silk.
Professor Ying (Ian) Chen will lead a $568,976 project with Australian fusion energy start-up HB11 Energy Holdings to develop novel fuel materials for a radiation-free, proton-boron fusion power source, with enormous potential for achieving efficient, clean hydrogen and nuclear energy in the future.
The fusion reaction between hydrogen and boron nuclei could provide a highly efficient, radioactivity-free form of nuclear energy, with practically unlimited fuel reserves, when compared to traditional nuclear energy generation.
The second Linkage project ($356,280 ARC funding) will see Associate Professor Rangam Rajkhowa and his colleagues from IFM, Deakin's Faculty of Science, Engineering and the Built Environment (SEBE) and the Ear Science Institute Australia (ESIA) develop elastic and biodegradable sponges from silk nanofibers for ear and a range of healthcare, thermal and sound insulation applications
The project is expected to lay the groundwork for a new generation of bio-based materials which will benefit the Australian advanced manufacturing sector and enhance Australia's standing in materials science and engineering.
Image credit: https://www.earscience.org.au/2021/02/25/silk-provides-cure-for-painful-burst-eardrums-to-help-millions-worldwide/