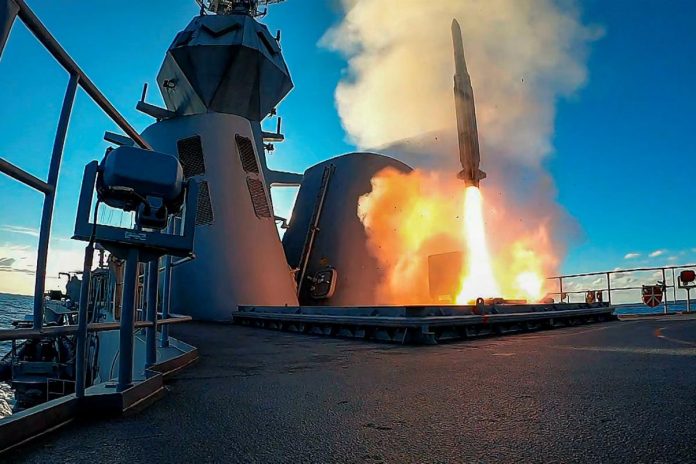 The Department of Defence announced Tuesday this week plans to make a $1 billion investment into advanced guided weapons for the Navy under Project SEA 1300 Phase 1.
The Defence is considering acquiring and introducing new anti-ship and surface-to-air missiles to the project which currently includes long-range maritime strike missiles, extended-range surface-to-air missiles and advanced lightweight torpedoes.
"Guided weapons are an integral part of the ADF's ability to ensure military advantage by holding adversary forces and infrastructure at risk at greater distances from Australia," said Head Navy Capability Rear Admiral Peter Quinn.
Combining development and acquisition of the Standard Missle family of weapons, the project will go in parallel with naval shipbuilding and combat system development programs by the Aegis combat system enterprise workforce.
Rear Admiral Quinn opined that the compatibility of weapons and systems across the Joint Force was top priority.
"Coordinating these programs ensures our Navy will remain a lethal and highly responsive deterrent as we keep pace with changes to threats and technology."
While the selection of a long range anti-ship missile has yet to be made, the Defence will soon introduce the first weapon under this investment – the Evolved Sea Sparrow Missile (ESSM) Block 2, which is being co-developed with Australian allies through the NATO Sea Sparrow Consortium.
The weapons acquisition falls under a $24 billion commitment to boost the Navy over the decade, as announced by Defence Minister Linda Reynolds on January 25.
"The planned acquisitions – when aligned with the ongoing state-of-the-art combat system development and National shipbuilding programs – represent an investment of up to $24 billion, which will build a lethal and highly responsive Navy for decades to come," said Minister Reynolds.
"The project also seeks opportunities to broaden Australia's weapons manufacturing base, reinforcing this government's long-term commitment to Australian industry and delivering sovereign capabilities."