Over 10,000 visitors are expected to attend foodpro 2014 — Australasia's largest food manufacturing exhibition, which will start on Sunday in Melbourne.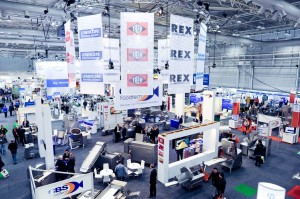 The exhibition will run from 22 June (Sunday) to 25 June (Wednesday) at the Melbourne Convention and Exhibition Centre, Southbank, welcoming the Australasian food manufacturing industry.
Every possible aspect of the food and beverage processing industry will be on show by over 300 suppliers at the event, including processing technologies, plant equipments, ingredients, additives, testing equipments and more.
The event is divided into four key precincts: Food Science & Technology, Packaging, Processing Machinery and Plant Equipment.
"Australian food manufacturers know that an exhibition of this magnitude only comes along once every three years: this year's event promises to bring the latest products, innovative ideas and technological advances from around the world straight to their home turf," said Peter Petherick, Exhibition Manager for foodpro.
This year's event will feature "free educational seminars and workshops for attendees and the Victorian Government's Business Lounge, where businesses interested in doing business in the host state can access Government education and support."
The 40-minute seminars will run over two days (Monday and Tuesday) covering a range of topics such as exporting within the dairy industry, research and development, marketing fresh ready-made meals, the process of paddock to plate and how technology can help. At the end of each seminar, except for the 90-minute seminar scheduled for Monday, attendees will be able to participate in the questions and answers section.
Presenting at this year's event will be: Charles McElhone, Group Manager — Trade and Industry Strategy for Dairy Australia; Phil Clarke, Deputy Chief of Operations for CSIRO; and Paul McGuire, Marketing Manager — Darfresh and Ready Meals for Sealed Air.
"foodpro's move to Melbourne this year offers a huge opportunity to food manufacturers based in south-east Australia. For the first time, food processing professionals in the southern states will be able to see the latest technology available to the industry," it says in the media release by foodpro 2014.
To learn more about foodpro 2014 or to register, visit www.foodproexh.com