Car manufacturer Ford has asked for more public funding, despite the fact that the company is shutting down its manufacturing plants in Australia.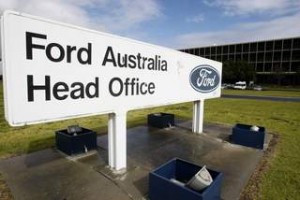 The company had announced earlier this year that it would end manufacturing in Australia in 2016, with Holden also looking into the possibility of pulling the plug should the Abbott Government slash public funding.
According to an article featured on the Sydney Morning Herald, Ford demands that the government extend the funding for car companies at a time when the Productivity Commission (PC) is conducting an inquiry on the subject under great public scrutiny.
The Federal Transformation Scheme is currently open only to car and parts makers for funding.
Prime Minister Tony Abbott is one of the leading advocates for reducing the aid for the industry by $500 million, while the Coalition is awaiting the report from the PC before it finalises its decision.
The second day of public hearing held as part of the PC inquiry took place in Melbourne on Tuesday, after a day of hearings in Adelaide.
Ford's action clearly indicates that the company threatens to move its complex car design work and engineering research from Australia unless it gets what it wants and claims that it will keep its product development arm in the country, despite the announced shut down of manufacturing.
The company is the leading investor in R&D in Australia among all other car manufacturers in the country employing approximately 1200 people. According to company officials, Ford has invested $3.2 billion into new projects in the 10 years to 2012.