Downer Infrastructure has completed the $10 million upgrade on its Bli Bli asphalt plant as the company continues to develop its "greener future" policy.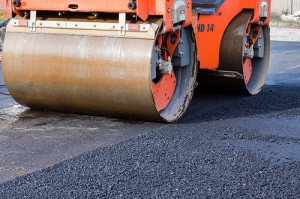 The new plant will be the first warm mix asphalt manufacturing capacity on the Sunshine Coast, reports the Sunshine Coast Daily.
According to the company's area manager, Nathan Arousi, the plant will have the capacity to produce the warm mix asphalt at a temperature range between 120 and 140 degrees, instead of the traditional hot mix temperature of 160-180 degrees.
"That means there is less energy used to heat the asphalt and that means reduced carbon emissions," he said.
"The other real positive is the benefit to the work crews and pedestrians, as it is safer."
The upgraded Bli Bli manufacturing facility will have its first warm mix trial at the beginning of the next year, primarily for the needs of key clients such as Main Roads and the Sunshine Coast Council.
"The goal eventually is for all our asphalt to be warm mix," Mr. Arousi said.
"We can also recycle current roads out of this facility. We take the profiles currently on the roads back to the plant. They then go through a process and we can reuse that material."
Mr. Arousi further added that the company grasped the opportunity to pave the way for a greener future given the importance that the Council placed on environmental and sustainable future.
Furthermore, the opening of the Downer Infrastructure Sunshine Coast Integrated Manufacturing Facility at Bli Bli will likely result in more jobs as the volume of work increased.
Downer Infrastructure is one of the largest providers of engineering services for critical infrastructure employing over 10,000 people. It is one of Australia's leading providers of electrical and instrumentation services, and is one of the country's largest non-government owned road infrastructure services businesses.