General Electric and BHP Billiton have formed a partnership to work on pinpointing innovative solutions to reduce greenhouse gas emissions from mining operations and meet the "growing demand for resources including oil and gas, copper, iron ore and coal".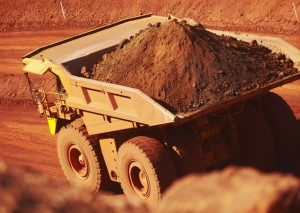 "The mining and resources sector is a vital part of Australia's economic landscape. We must continue to look for innovative ways to help the sector become more efficient and productive while at the same time reducing the environmental impact," said Geoff Culbert, President & CEO, GE Australia, New Zealand and Papua New Guinea.
"We are proud to partner with BHP Billiton in this mission, and draw on our combined capability and depth of experience to identify real, impactful ways to benefit the sector."
According to GE's announcement, the partnership falls under its global Ecomaginaton strategy which GE launched in 2005 to boost resource productivity and reduce environmental impact.
Since the launch of the program, GE has generated over $200 billion in revenue from Ecomagination-certified products and services, reduced its own greenhouse gas emissions by 31 per cent, and reduced its water use by 42 per cent.
"Our strategic approach to climate change is underpinned by engagement. It is this commitment to transparent engagement and collaboration that drives our involvement in initiatives like Ecomagination to provide business leaders with an important platform to share knowledge, skills and resources to address the issue of climate change," said Dean Dalla Valle, Chief Commercial Officer, BHP Billiton.
"We look forward to continuing to engage with industry through this partnership and to contributing to the development of new solutions."
GE has also announced new partnerships with other key companies such as Masdar, Walmart, Total, Goldman Sachs, Intel and Statoil.