About a month ago, the US Environmental Protection Agency (EPA) accused German carmaker Volkswagen of rigging US emissions tests.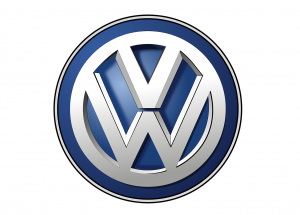 The Agency claimed that it had found evidence that VW had been installing a device in its diesel vehicles to run maximum anti-pollution controls only when emissions tests were taking place.
VW admitted that some diesel cars in the United States were equipped with software built to fool emissions tests.
Shortly after, Martin Winterkorn resigned his position as Chief Executive Officer of Europe's biggest car maker and the company announced that the global recall of 11 million vehicles around the world would begin in January.
After the admission, things seemed to be winding down until the US regulator struck another major blow at VW, the company that was regarded as the most reputable car manufacturer in the world.
Namely, EPA has announced that it is issuing a second notice of violation (NOV) of the Clean Air Act (CAA) to Volkswagen AG, Audi AG and Volkswagen Group of America, Inc. This NOV is also being issued to Porsche AG and Porsche Cars North America.
"The NOV alleges that VW developed and installed a defeat device in certain VW, Audi and Porsche light duty diesel vehicles equipped with 3.0 litre engines for model years (MY) 2014 through 2016 that increases emissions of nitrogen oxide (NOx) up to nine times EPA's standard. The vehicles covered by today's NOV are the diesel versions of: the 2014 VW Touareg, the 2015 Porsche Cayenne, and the 2016 Audi A6 Quattro, A7 Quattro, A8, A8L, and Q5," EPA announced on Monday.
The new investigation affects at least 10,000 vehicles. VW has denied that the vehicles in question have cheating software installed.
Instead, the company claims that these cars "had a software function which had not been adequately described in the application process."
"VW has once again failed its obligation to comply with the law that protects clean air for all Americans," said Cynthia Giles, Assistant Administrator for the Office for EPA's Enforcement and Compliance Assurance.
"All companies should be playing by the same rules. EPA, with our state, and federal partners, will continue to investigate these serious matters, to secure the benefits of the Clean Air Act, ensure a level playing field for responsible businesses, and to ensure consumers get the environmental performance they expect."
"On September 25, the California Air Resources Board sent letters to all manufacturers letting them know we would be screening vehicles for potential defeat devices," said Richard Corey, Executive Officer of the California Air Resources Board.
"Since then ARB, EPA and Environment Canada have continued test programs on additional diesel-powered passenger cars and SUVs. These tests have raised serious concerns about the presence of defeat devices on additional VW, Audi and Porsche vehicles. Today we are requiring VW Group to address these issues. This is a very serious public health matter. ARB and EPA will continue to conduct a rigorous investigation that includes testing more vehicles until all of the facts are out in the open."