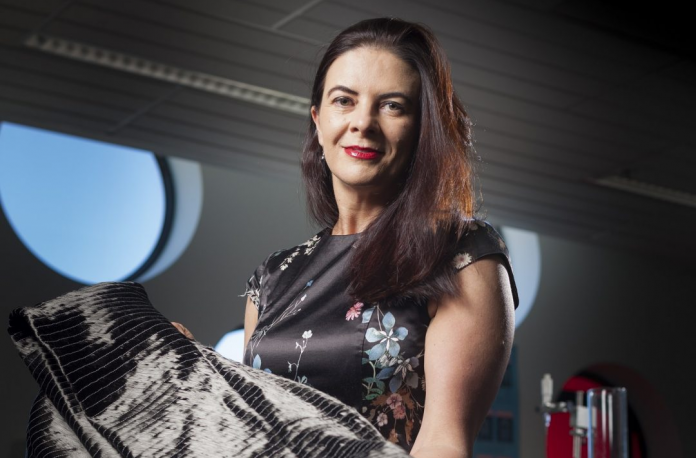 Swinburne University and its industry and research partners have secured $1 million of funding through the Global Innovation Linkages Program to work on a project focused on Industry 4.0 manufacturing of high volume lightweight composites.
The $3.5 million project, which will utilise a novel process for 3D printing of industrial scale composites in Swinburne's Industry 4.0 Testlab, will design and develop products for the aerospace, automotive and the emerging 'New Mobility Transportation' market, where there is a critical requirement for high volume composites with digital ID.
Swinburne Deputy Vice-Chancellor (R&D) Professor Aleksandar Subic, said the funding award validates the University's Industry 4.0 Testlab strategy and development while also and deepening its research partnerships internationally, especially with ARENA2036 in Stuttgart and with Fill in Austria.
"The Global Innovation Program Linkage grant recognises our leadership in Industry 4.0 transformation of the advanced manufacturing sector through collaboration with our partners in Australia and Germany," Professor Subic said.
"I am pleased that our research team, led by Professor Bronwyn Fox, has secured this support to expand the scope and reach of their high impact research in the area of automated carbon fibre parts production using Industry 4.0 technologies and processes."
The announcement was welcomed by Quickstep Holdings Limited, the Australian manufacturer of advanced carbon firbe composites that is also engaged in the project.
Quickstep's CEO and Managing Director Mark Burgess said the project will further advance the company's expertise in the advanced manufacture of composites.
"The use of advanced materials and processes is a critical factor in aerospace and other advanced industry sectors. Quickstep is developing QRS (Quickstep Production System) solutions for its customers and we see this project further enhancing our capabilities in the advanced manufacturing of composites," Mr Burgess said.
"This project will see the further integration of our patented Qure process with other digital and automated technologies to provide a complete solution of the higher volume manufacturing of carbon fibre composite parts."